Legendary South African
Kwaito
artist and now pastor,
Kabelo Mabalane
was the recent celebrity guest on
Mac G
's popular
Podcast And Chill.
The family man opened up about the rockstar life he used to lead in the 90s and an altercation he had with a woman in a club.
"Oh geez man, you taking me back 20-years man. Four or five grams a day? So when you get home, go measure what a gram looks like and then times it by five. It messes you up financially." He said about his drug addiction, revealing that he spent about R2 million in total.
"It was a select few. This is the 90s right? It's very niche you know and it hasn't hit mass market. I don't know where it's at right now but by the sound of things it seems quite prevalent." He added.
He is thankful that his situation did not result in someone losing their life as he used to get into a lot of trouble back then.
"I got into lots of trouble man and I thank God that it didn't become like an Oscar Pistorious or a Jub Jub piece where people lost their lives you know what I'm saying? Hence talking about Jub Jub and Oscar, and not condoning whatever happened but my heart went out to them because I saw me. I was there. I could've hit the guy with a baseball bat in the head and the guy could've been dead. So my heart did go out to those two when it happened and I'm just really grateful to God that we can look back, laugh, you know. And there's no kind of serious repercussions."
He recalled an incident that made headlines involving him and a woman at a club. "I remember pouring (I think it was water). And let me not say we, I, because I've got to take responsibility for my own thing. I did pour water over a woman in a club." He added.
The woman he poured water on is a good friend of his who reminds him a lot about the incident.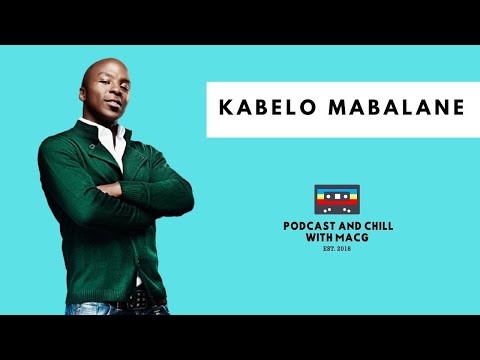 In August Kabelo
opened up about the loss of his uncle.
In his heartfelt post, he said that Uncle Danny personified servant leadership.
"Malome Danny personified what servant leadership meant. To him, it was never about titles but rather about function. I salute Malome and his generation of freedom fighters because of their commitment, it was never conditional, they stayed true to the cause regardless." He shared.
Mabalane
added that the service he brought to people's lives and is one of the attributes he aims to emulate in his own life.
"Over everything else, his attitude as a servant is what impacted me most about his life and it is an attribute I always strive to emulate." He continued.
"My uncle, a Robben Island detainee charged with sedition, a parliamentarian in the first democratically elected SA government, served as president of the South African Students Movement which was responsible for the June 1976 uprising. Lala kahle Mkhonto!" Concluded the star.
Main Picture Credit: Instagram
Read Next:
Phila Mazibuko Joins Mzansi's Top Soapie