Kabza De Small
has finally released his highly anticipated single with Ami Faku and the streets are wilding. Mzansi cannot deal as Kabza decided to brighten up their weekend wit the release of
Asibe Happy.
Read more:
Kabza De Small To Walk Down The Aisle
Yesterday, the country received the news of former vice president, FW De Klerk's death and many could not 'care a damn.' Leading the pack of people who
did not care about the news was Mama Panther AKA Pearl Thusi,
who wants to boycott his possible state funeral.
"I feel a bit weird to celebrate any one's death. I'm indifferent about him being dead or alive. Maybe he was already dead to me because I'm definitely not sad...If FW DE KLERK gets a state funeral… That will be a huge middle finger to the people who suffered under the apartheid regime in this country. In fact we must disrupt that funeral if it's declared a state funeral. There's just no way. " Pearl said.
What fans are raving about currently though is
Kabza's "perfect timing"
when he released Asibe Happy. It's almost as if fans want to celebrate the passing of De Klerk with Kabza's hit song.
Kabza is definitely in a joyful mood as he is gearing up for walking down the aisle with his girlfriend. A close friend told
TrueLove
that the Yanos guru and his long term girlfriend Kamogelo Geloo Moropa are set to become husband and wife.
This makes sense because for some time now, Kabza has been spotted wearing isiphandla and fans did not know what it was for. But the friend said the star is letting all the other women know that he is taken as he got down on one knee in September.
Kamogelo does not want to be posted on his social media pages and would like to remain lowkey. Apparently his family also advised him to not post or talk about the traditional ceremonies.
"He has been wearing two iziphandla on his wrists since the end of last month. He is not posting his wife because that's something they agreed on. Kamo, on the other hand, posted a picture of herself in traditional attire and tagged him...Kamo has also always kept a low profile and because of the pressure that comes with being in the public eye, the couple has decided to keep this private," the source was quoted as saying.
With all his wins, this year will end with Kabza enjoying life with his new wife unlike last year where his 2020 ended on a very sad note. Kabza apparently lost his baby a few days before Christmas and was also days away from their first birthday.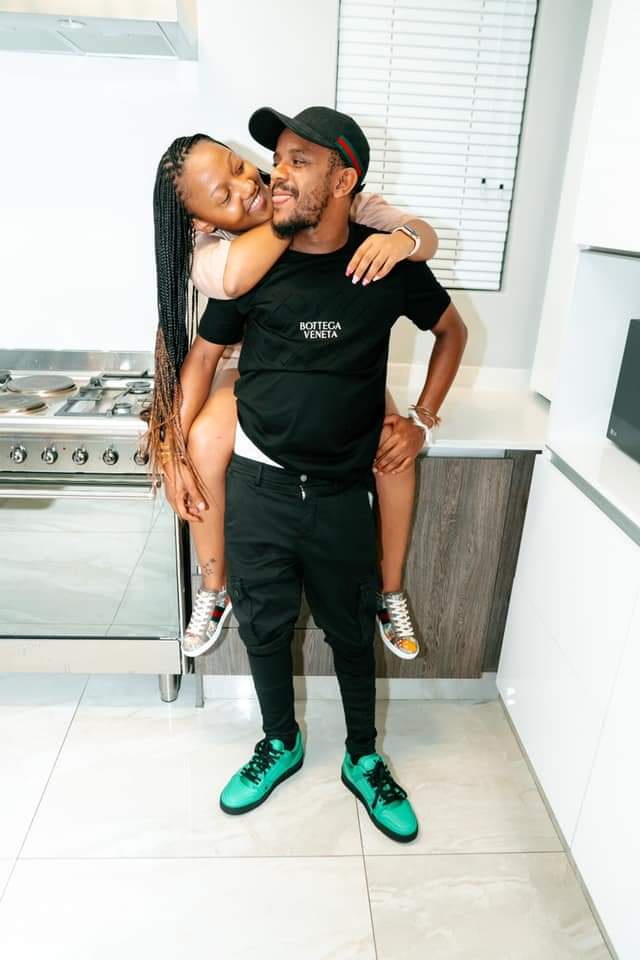 Kabza was featured on Oskido's YouTube show called Joy Ride With Oskido and he explained how Amapiano came about. "You know how Amapiano started? The township DJs play a song with 125 beats per minute [BPM]. Then you would find other DJ's play the same beat at 115 BPM," he explained, adding that they would also often make mixtapes with a slower tempo.
"First it was remixes then Mdu came up. I don't know what happened, I don't know how he figured out the log drum. Amapiano has always been there but he's the one who came up with Log drum," explained Kabza.
"These boys like experimenting, they always check out new plug in's. So when Mdu figured it out, he ran with it. And when I got it, I jumped on the bandwagon."
Read next:
Mihlali's Girlfriend Allowance Is Easy Money For Boity
Image credit: ANMG