Musician, model, and songwriter Londiwe Siphiwokuhle Zulu, popularly known as
Londie London
, turns 29 today.
Londie London
is a social media personality and apart from having a huge social media presence, she is an artist whose musical career has got the approval of many because of its genre. She is a romantic Afro-pop artist.
Unfortunately, when in the public eye, the Twitter police are always watching waiting for you to make one wrong move and Londie is not at all new to controversy. Remember the time when she
addressed the rumors she was sharing a baby daddy with Kim Koliwe.
Londie London's nudes cause a stir
Instagram baddie
Londie London
took to Twitter to dispel rumors that she posted a nude picture showing her private parts.
In the original image, posted by Londie herself, you could see her holding on to a thong that matched the bra, and her hand was positioned in exactly the same way in both photos. The clearly photoshopped picture fooled many as it looked so real, but when compared to the original, the editing was glaring.

An infuriated Londie addressed the violation and reminded people that she is human and should be treated as such.


Londie London gets arrested
Londie London who appears happier than ever now that she is married to Hlubi Nkosi is staying away from controversy.

Londie was arrested last year after she allegedly threw a wine glass at a man, known as Tebello Gcaba, after snatching the spectacles from his face.


Londie was arrested and bailed out on R1,000 and this was confirmed by Police spokesperson Kay Makhubela. Being on the wrong side of the law seems to be quite a thing in these celeb streets.
Londie London is tired of the body shaming
A baby boy for Londie London
London, who first announced in December that she was about to be a mom made the big reveal, sharing a snap of her son in Gucci.

"You were fully & wonderfully made in the name of love. I haven't even met you yet and I already love you beyond belief. My body has been changing in ways I didn't think were possible. Just for you little one." She wrote. "You wake me up every morning with your little flutters and waves of movement as you lay closely to my heart," said Londie London in a heartwarming Instagram post.


Londie London teams up with Ambitiouz Records
Londie London joined the likes of
Amanda Black
,
Emtee,
Sjava
, and
Priddy Ugly
as she teamed up with the music giant
Ambitiouz Records
, with a debut single called 'He Goes.'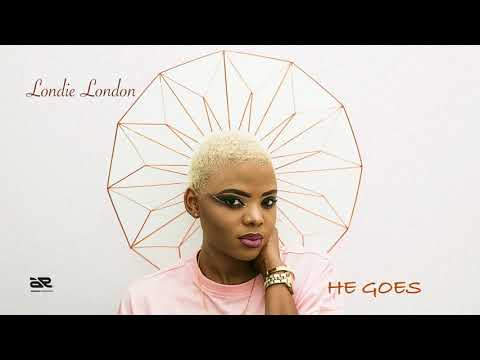 Main image credit: Instagram