Tributes continue to pour in for fallen South African actor
Mutodi Neshehe
. Popular for his role as
Ndalamo
on SABC 2's soapie
Movhango
, the news of his passing broke last night.

His family issued a statement confirming that he passed away on the 1st of July 2021. They have asked for some privacy to mourn their loved ones and said that more information regarding his passing will be communicated soon.
"With great sadness, we announce the passing of Mutodi Neshehe on July 1, 2021. He was our brother, uncle, father, mentor, role model and actor. He will be sorely missed by his family and close friends," the statement read.
Nsheshe
was born in Soweto to actress Thelma Neshehe and businessman Joseph Neshehe. In his early teens, he was sent to the United States to continue with his studies. He returned to South Africa in 2004 and appeared in popular shows including
Jacob's Cross, Egoli, Skwizas
and the popular
Muvhango
.
Tributes continue to pour in for the late actor on social media. Actress and singer
Gail Mbalane
sent her condolences to the family of the actor.
What is most sad about Mutodi's untimely passing is that he leaves two beautiful young girls behind. He was very fond of them and always gushed about them through social media. Actor
Muzi Mthabela
expressed his grief on social media.
"Not you too my brother. Noooooo!! What of your beautiful kids!! Noooooo man. So long soldier."
In one of his last few interviews, chatting to Afternoon Express, the actor revealed that he was working on a 10-year documentary.
"I have been doing documentaries. I was in Venda this December working on a documentary and I need to go back and finish it. But it's a 10-year documentary that I have been working on. So I shot it in 2009 and I revisited it in 2019.
It has to be passionate because then you focus on it. Then you try to get the truth and maybe give answers to the people who are living that life. The passion is the least of it, but also the art of making a good documentary that the world would be willing to see. I had a friend of mine ask me so what made me think that people would want to see this documentary?" He said.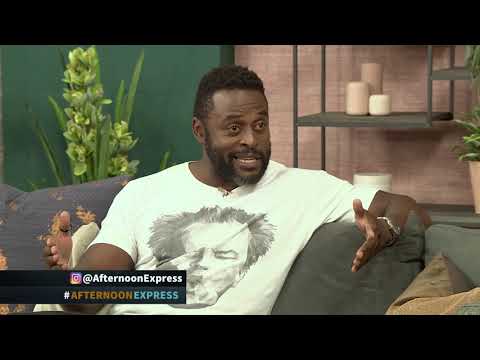 The documentary is about the bare fist knuckle fighting in Venda.
Main Picture Credit: Mutodi Neshe Instagram Account