Luwarn and Lindiwe, both 35, met in May and by June they were already expecting their first child together. Many can perceive this kind of situation as not ideal.
But all we can say is that there is no perfect time frame set for couples to start having kids or talking marriage - as long as the two people involved have reached common ground and are happy with each other, that's all that matters.
This couple made it clear that they didn't have sufficient funds to have their ideal wedding, but because they wanted to make their nuptials memorable, they chose to go ahead and even went as far as making sure it appears on TV. We definitely applaud them for their bravery.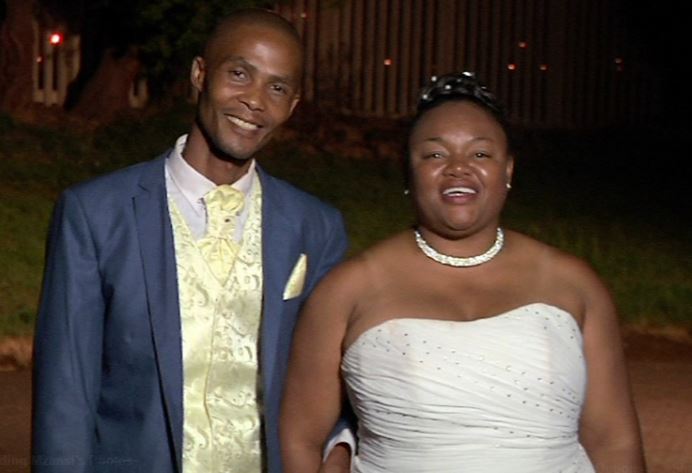 Even with their small budget, Luwarn and Lindiwe managed to pull off a decent wedding.
Let's start with Lindiwe's dress, which was also on their wish list. The dress wasn't exactly breathtaking, considering that it was just a normal gown that is easily forgotten. 
Nevertheless, Lindiwe was happy and she looked lovely in her wedding gown.
READ: Thembis Mdoda shines on OPW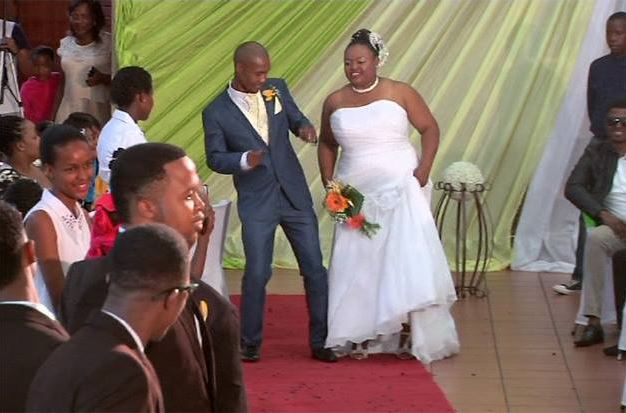 The bridesmaids weren't that bad with their yellow dresses, but the maid of honour's dress was two sizes too big and did not look flattering. 
We still don't understand why Lindiwe allowed her to be her maid of honour in that tent-like dress.
Luwarn was looking nice and clean in his navy blue suit. Like his wife's wedding gown, though, it lacked that wow factor. On the other hand, the groomsmen looked all kinds of dapper in their classic black suits and ties.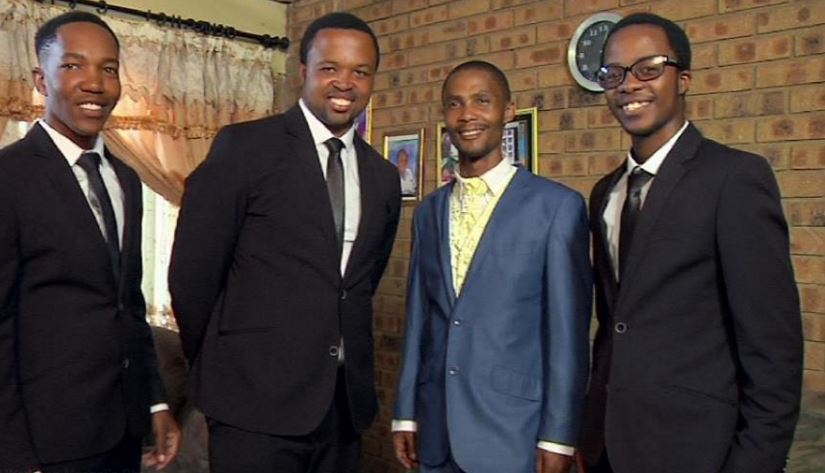 We truly loved the décor.
The colour scheme blended very well and the draping of the hall also didn't disappoint. The décor most certainly did not look like one that was on a tight budget, we were thoroughly impressed.
Unfortunately, the cake didn't win our hearts. It's definitely not something that you would suggest at anybody's wedding.
The wedding had no drama or jaw dropping moments, except the part where Lindiwe was taken by the spirit and completely forgot that she's wearing a white gown and wanted to roll on the floor.
We enjoyed this wedding and we score the Martins a seven out of ten.
Image Credit: Facebook - Our Perfect Wedding