Wedding gown designer Neville Masondo, whose success catapulted to greater heights when one of his gowns appeared on an OPW episode, has received yet another accolade to place on his roster of achievements.
Neville's latest wedding gown appeared in True Love's Bride Spring/Summer Collection, and was worn by the beautiful Mampho Brescia.
Neville expressed great excitement in finding out that one of his collections made it into the magazine.
"On the cover of TrueLove Bride spring summer edition @mamphob looking breathtaking in my gorgeous haute couture extravaganza. Thank you!" he said.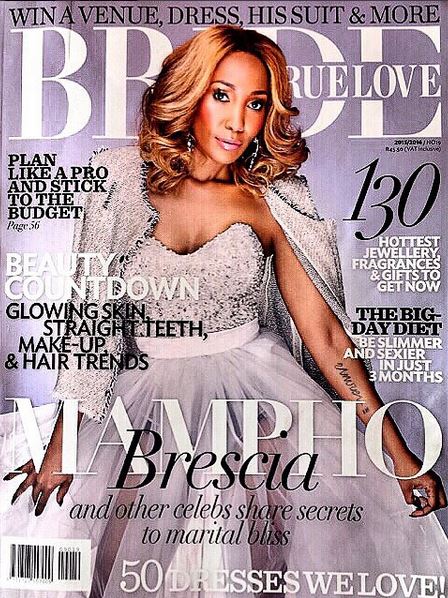 Speaking to ZAlebs recently, Neville stressed the importance of brides doing their research when sourcing someone to design their wedding gown.
"Sometimes I feel a lot of brides do not pay attention to what they want from a designer. The one mistake the brides make is that they first pick a gown from the internet and then go to a designer who does not specialise in bridal gowns and they expect them to create the dress as it is, it doesn't work like that. Bridal gowns need a lot of attention to detail, it needs a lot of craftsmanship and just a lot of work in general."
With the body of work Neville has done for brides and even celebrities, it's safe to say he knows what he's doing. Congratulations, Neville. Not only is your wedding gown on the cover, but there's a full spread of the gown in the magazine too. This is what we call winning!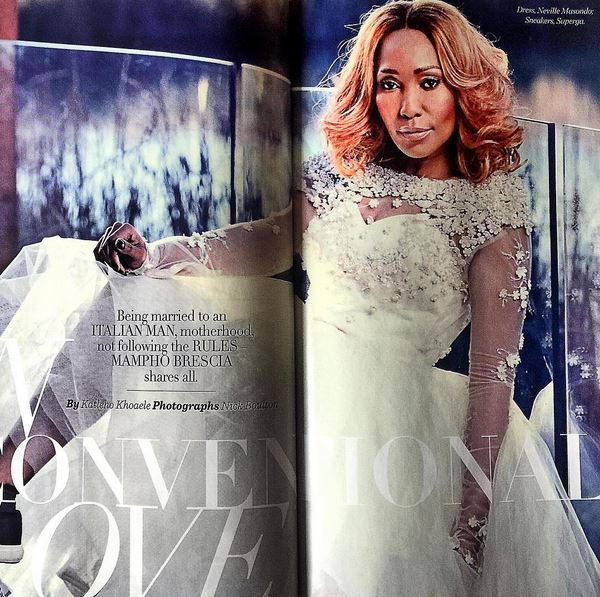 Image Credit: Instagram