Nonhle Ndala's daughter Amahle Jali, aka princess AJ, made her TV debut on Monday morning.
The celebrity fitness instructor stopped by SABC's Morning Live to share her health tips for 2016.
Nonhle brought along princess AJ for the interview, and host Ayanda-Allie Paine couldn't help but carry Amahle, who is almost four months old.
AJ, who looked cute with a pink flower headband, seems to be a natural in front of the camera!
Nonhle could not resist sharing the cute moment. 
"Thank you #MorningLive and #AyandaAlliePaine for hosting us this morning. What a great way to start the year with my family. #HealthyMind #HealthyBody #PrincessA & #PrincessAJ woke up early with Mummy to give me their love and support," she captioned a picture on Instagram. 
In the Morning Live interview, she spoke about all things fitness. When asked about how she got her banging body back after giving birth to Amahle, she said: "You know what, to be honest it's eating well. I haven't gone to training yet, but I am looking after myself." 
Read: Andile Jali and princess AJ go shopping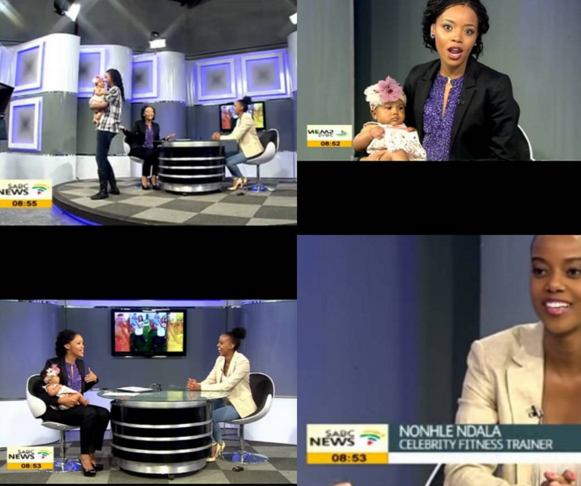 Watch the full video below. 
Image Credit: Instagram @Nonhlendala_