South Africans are still celebrating Trevor Noah's The Daily Show gig. The top comedian made us all proud after he was announced as Jon Stewart's replacement on the American late night show.
And, one person who couldn't be happier for Trevor is his grandmother Nomalizo Noah. Speaking to City Press, the proud granny said: "He [Trevor] deserves this break." Aww, there is nothing sweeter than seeing your Gogo endorse you in public, is there?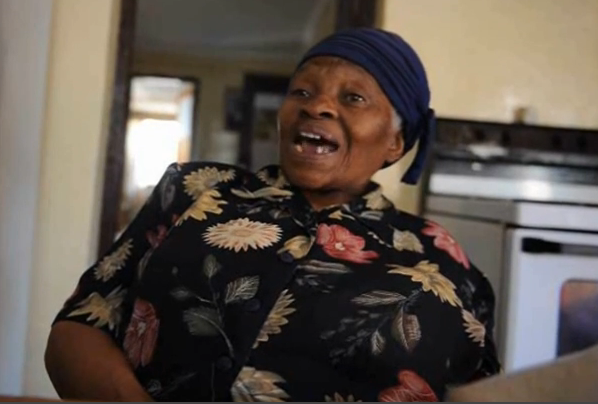 However, not everyone is as happy about Trevor's latest adventure as his grandmother is. Just after his The Daily Show gig was announced, some people decided to dig up his old tweets, where he joked about fat women, Israel and Jews. Trevor was labelled as racist and some even expressed that they'd boycott The Daily Show.
Trevor then took to Twitter to defend himself. He wrote: "To reduce my views to a handful of jokes that didn't land is not a true reflection of my character, nor my evolution as a comedian."
Gogo Nomalizo has also made it clear that she is on #TeamTrevor. She told the paper: "I'm on Trevor's side, whether he carries on with this job, whether he quits this job, he's still my grandson and I'll always be at his side." 
She desribed Trevor as "happy-go-lucky boy". "He's ever happy. He's got peace in his heart."
South African comedians have also shown that they're on Trevor's side. Speaking to The Atlantic about the outcry over Trevor's "offensive" tweets, Kagiso Lediga said: "The controversy just seems ridiculous from our vantage point. Trevor has always been the most clean, polite comic on stage. He's the one you'd take your mom to watch. He didn't use obscenities, and never used racist or sexist material in his act. Trevor was our cuddly guy."
Trevor Noah has made the nation proud, but even more so, has made his grandmother a happy woman. Don't you think he deserves a break following his big break? (See what I did there?)