Vusi Nova
has had enough of people making assumptions that
he and Somizi Mhlongo are an item
. For years now, Somhale has been having to deal with rumours of an ongoing divorce and many have placed Vusi at the centre of it all, assuming that he is the one that took Mohale's place.
Read more:
(Pics) Somizi Heads To Kruger National Park With Vusi
Just recently, they have been spending so much time together going on business trips and enjoying themselves in the process. Their recent
trip was in Cape Town
and judging by the snaps, they reeked of money. They then decided to get in touch with their wild side by getting closer to nature in Limpopo and having breakfast at a bush. This made people even more suspicious about the state of
Somizi Mhlongo and Mohale Motaung's relationship
but
Vusi
has laid all of that to rest.
Speaking to Jon Savage on his
What's Your Poison?
podcast, Vusi admitted that he trusts Somgaga with his life and this is caused by the 16-year-friendship they both share.
"I have known Somizi for 16 years. I met him before I even got into the music industry. He's so real and supportive. Somizi is one of those genuine people that believes that if you have a dream, no matter how big, you can work towards it and achieve it.
"His success has been motivation for me to believe this is possible. Somizi is living proof that reaching your dreams is possible. It's not often you find someone you are able to trust with your life and when you do find someone like this, it's important to nurture that relationship.
"People out there are saying that we are dating but we're not dating. We have mutual respect for each other and we trust each other a lot ... With us, it's realness all the way. It's been 16 years now and we're still going strong," he said.


Somizi has never shied away from putting trolls at their place even though Vusi and Mohale have always just stayed silent. In December he clapped back at trolls who were invested in their lives.


He furiously tweeted:
"I have an ask....to the ppl who are so invested in my love life.....is yo festive that bad that ur so interested in what's happening between me vusi and mohale....hayi it must be bad shemmmm askies.....how can I help [email protected]_motaung babe siza tu. @novavusi love help".
Even when people questioned Vusi's sexuality he was there guns blazing
Somizi defended his bestie
by saying people should just mind their own business. "Angilwi ngiyabuza (I'm not fighting, I'm asking)..what's the obsession with other people's sexuality...its as if the answers will improve a certain aspect of your life....or as if it makes one feel better about themselves if they out someone else....trust me he is content and I hope you are too and enjoy your life," he clapped back.
Watch the interview below: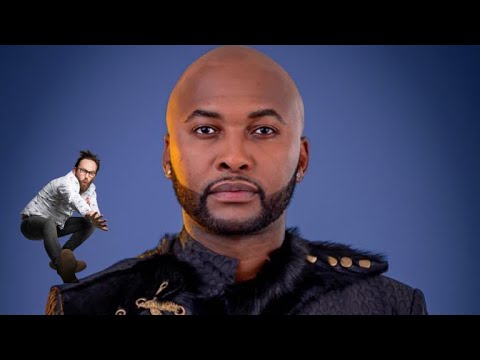 Read next:
It Ends In Tears For Lasizwe And His Bae
Picture credit: Instagram