Mary Fitzgerald Square in Newtown was the only place to be in Johannesburg on Saturday, 7 March, when lovers of hip hop stepped out in their coolest attire to bump heads to the sounds of 16 local and three international acts; Schoolboy Q, Rae Sremmurd and Kid Ink.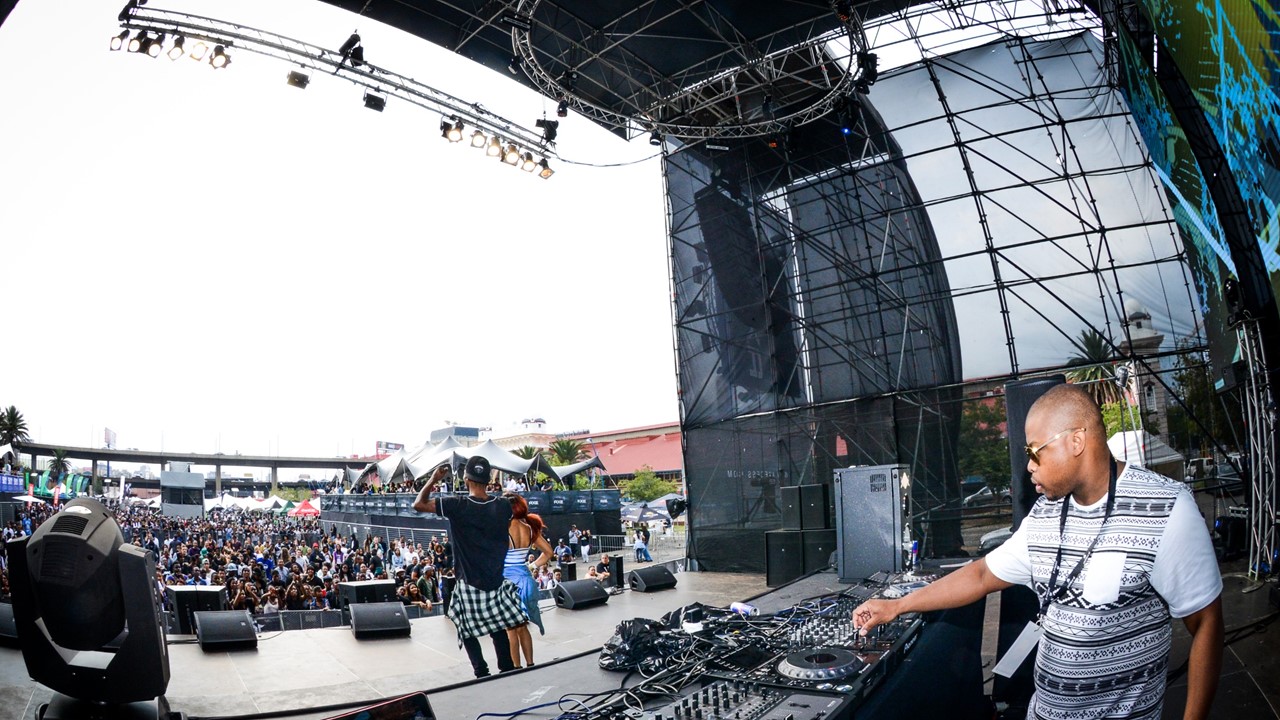 It goes without saying that the Axecess Jozi hip hop festival was the talk of the town in the months leading up to the main event, with big local names like Cassper Nyovest, KO, MA E, Kid X, Maggz, Nomuzi, Dreamteam, P.H, DJ Dimples, DJ Feel and Yanga all set to turn it up on-stage.
And turn up they did! So much in fact that the days after have been filled with online debates as to why the calibre of South African artists we're breeding are still serving as opening acts for international artists on home soil. The quality exhibited in the performances were a direct reflection of how hip hop has evolved and grown, and the true players were right there on stage giving us the performance of their life. And you know what was so dope? Fans came out in droves to show love.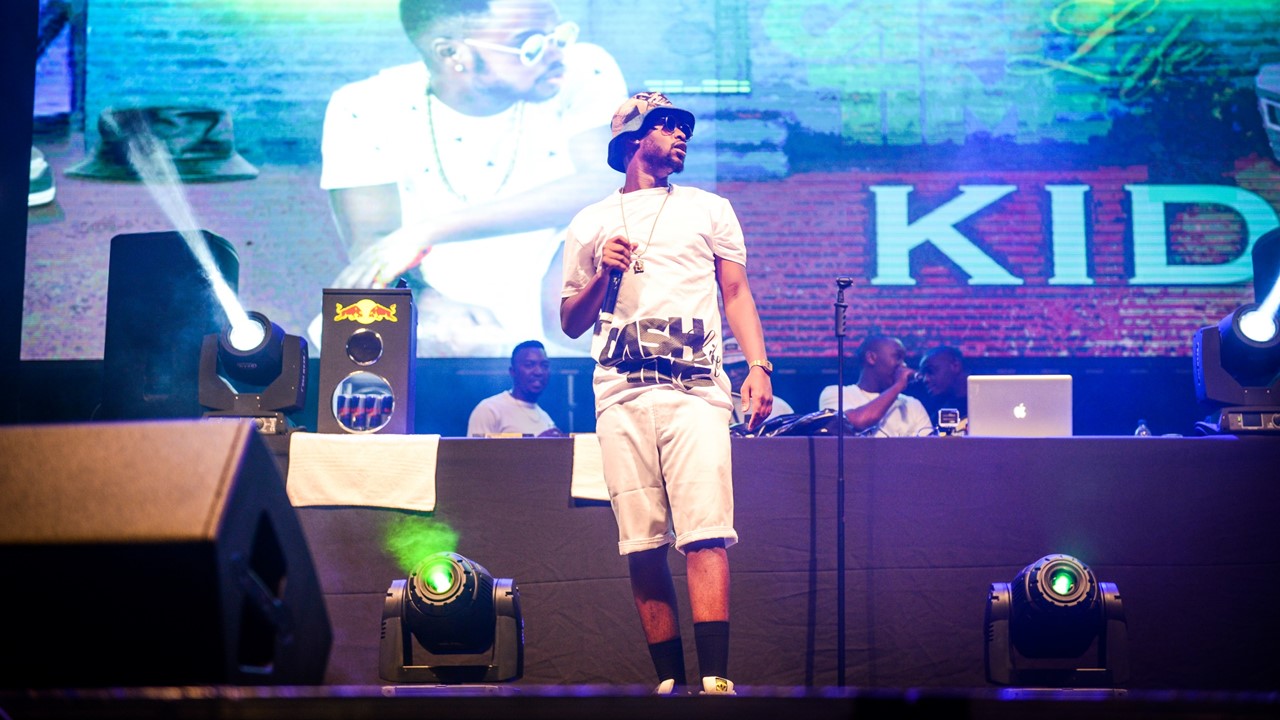 Let me set the record straight real quick. Every single South African artist that took to the stage shut it down. It was a proud moment to watch artists we have supported from the jump display world-class performances in front of the very fans that support their craft. It was also impressive to see some of our favourite collaborations come to life. You had to be there to believe the hype. I swear I can't even make this sh*t up. The stage production was magnificent with lighting and sound on point. Very little can deter me from complimenting the event organisers on getting this right.
There was a moment when the music stopped during Cassper's performance, but that glitch was rectified quick-fast and he kept it moving; like the professional he is.
In between performances, Denise Zimba and a crew of hotties hit the stage to keep the crowd entertained. This feature which included choreographed sets was just what the crowd needed to forget that they were waiting for the next artist. In fact, the best thing Denise Zimba did for her career was leave that girl group she was a part of. See? We don't even remember their name but we sure as hell remember her. Whether you see her on the Vuzu channel or live on stage emceeing, the energy she exudes is so infectious that she reels you in like a moth to a flame. As for her twerking skill? Oh laaawwwd have mercy.
By this time of the evening the international artists were in the building and ready to do their thang. Surprisingly, Rae Sremmurd held it down as they moved through their very compact repertoire of turn-up music. The crowd was ready, and whether they understood a word that was rapped or recognised any of the songs for that matter, you couldn't help but move your body parts for the get-down. And man listen, it was a GET-DOWN!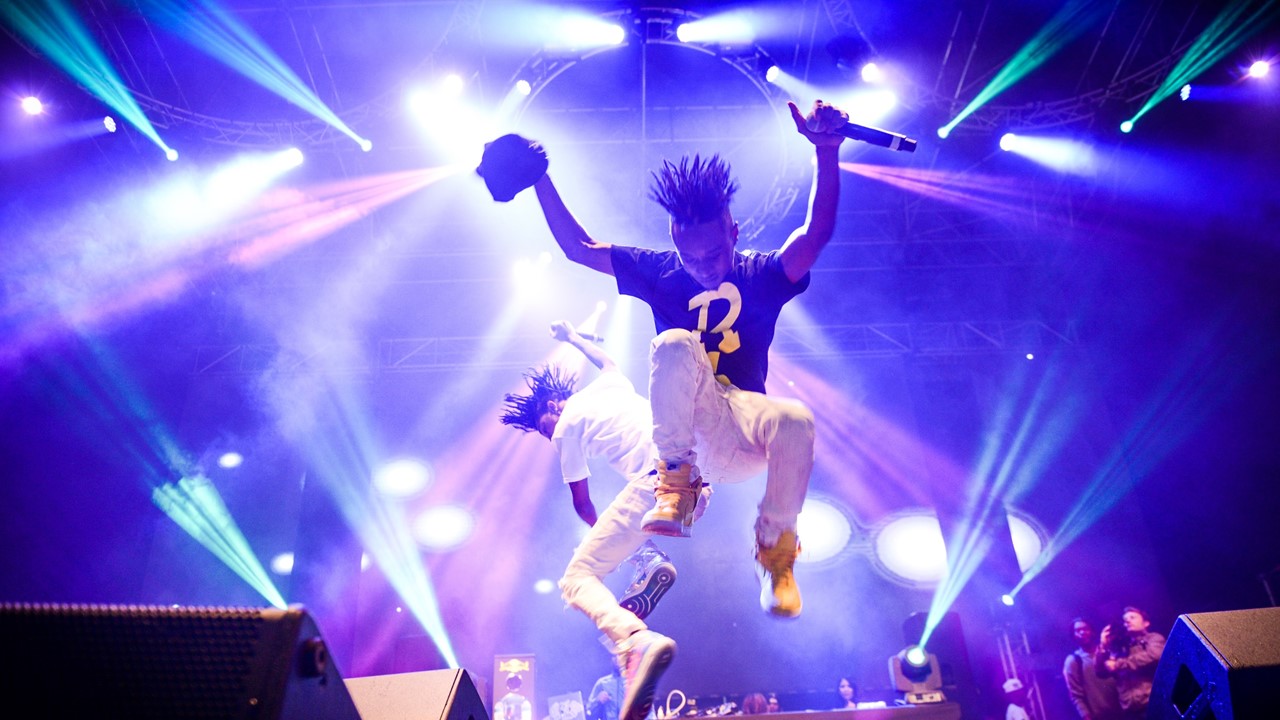 Kid Ink with his fine ass was all types of bomb. From the minute he stepped up on stage his presence was almost magnetic. Or perhaps it was the way he cruised effortlessly through his catalogue of the smoothest hooks and raps with the utmost swag that had my attention. He sang all the favourites, while the crowds sang along. It was a match made in heaven.
Then Schoolboy Q hit the stage. I need to chop this up and make some sense of this though… Q's got bars for days. His third studio album Oxymoron has endured endless hours of play through my headphones, but it made no sense why his performance ended off the show. As a fan of his music, his sound just seemed like an anti-climax after the crowd's been wildin' out. It was like going to the club and hitting play on Drake for the drive home. [For lack of a better description].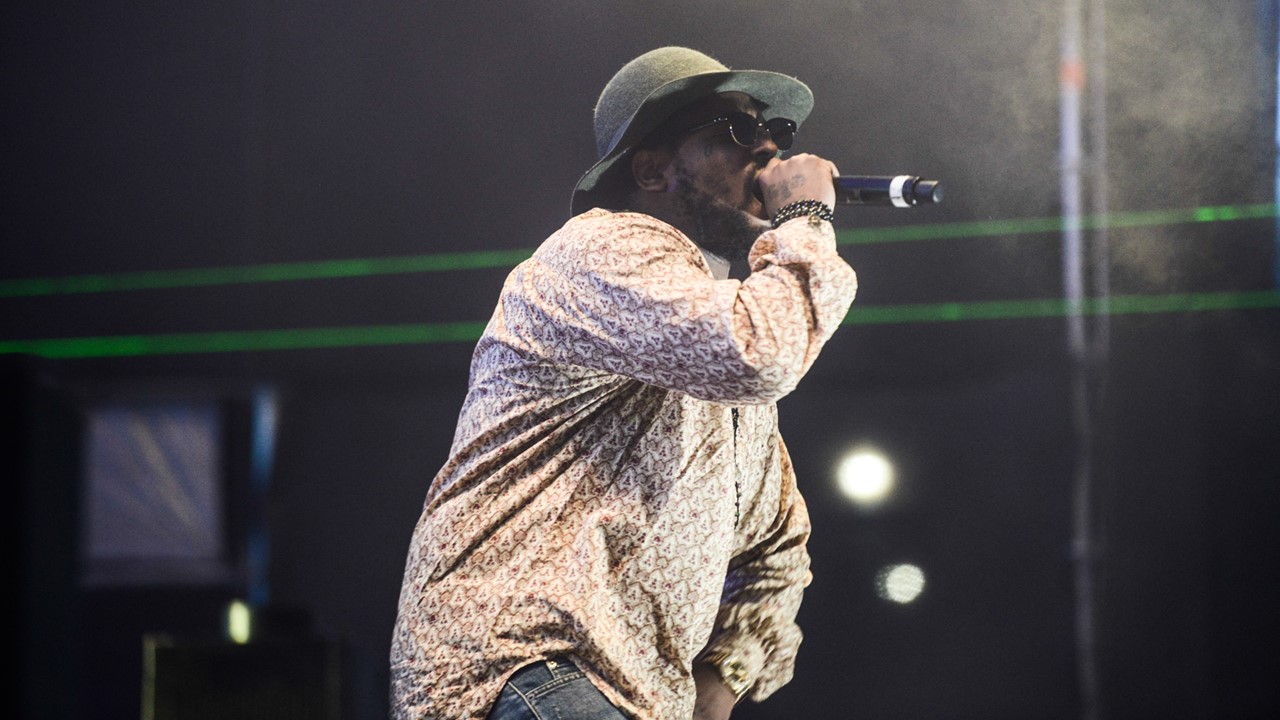 All in all, Axecess Jozi was entertaining. Fun was had. We drank. We danced. We had ourselves a time. But if you ask anyone who was in the crowd who gave their favourite performance of the night, you're bound to hear a South African artists name roll off their tongue. That was what this show left me with – that the hip hop artists in the country I call home are so hella dope that they outshone their international counterparts. They gave a better performance and engaged with the crowd more than the artists which promoters paid a disrespectful amount of money for.
That said, it is what it is. An event that was meant to shine a bright light on three international acts actually ended up putting 16 South African artists on wax. And if you ask me, that's kinda sorta unforgettable.
Where to find Myrna Burgess, the blogger behind this article
This is Myrna's first article for ZAlebs but you can find her on Twitter, she's @MsTaboo and you can check out her site Chekadigital here 
All images provided by On Air Entertainment