Ayeye has already swept the country by establishing itself as a top show, and it's only in it's 3rd episode! Last night, we watched again as the show delivered another steamy episode (Yeah, I hope you weren't watching those love scenes with your parents around) and the episode as a whole effortlessly began to trend on Twitter with many of its loyal watchers singing praise for the show. 
Take a look at some of the topy #Ayeye Tweets below 
Although I was a little disappointed to see people having a go at Jessica Nkosi because of her English!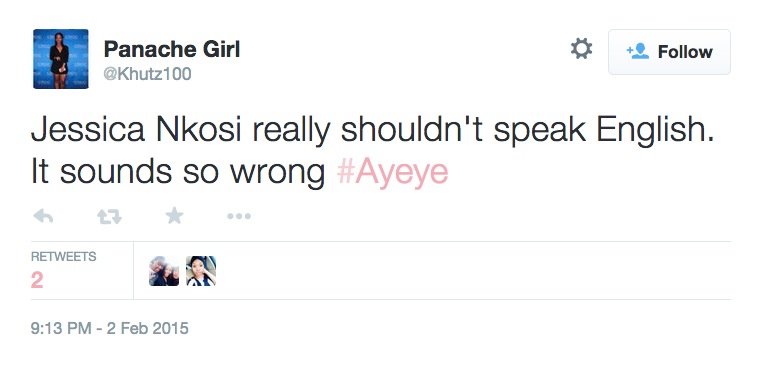 Does Ayeye hire popular Twitter Celebs?
If you watched the show very closely last night, and if you know your Twitter celebs quite well, you will have noticed a surprising inclusion in last night's cast. Twitter model/celeb, @Mphoxie. 
She may only have 4,490 followers, but that seems to have been enough for the Ayeye producers to get her on board! One of her keen Twitter followers was the first to spot her in several scenes.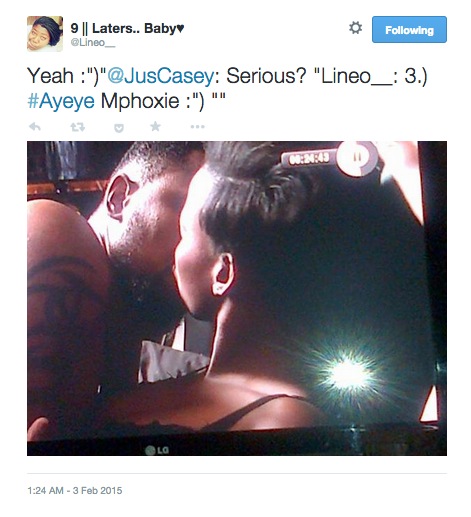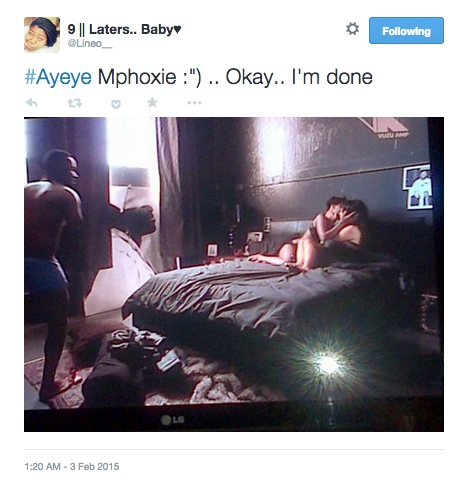 It was soon verified by one other Tweeter as well!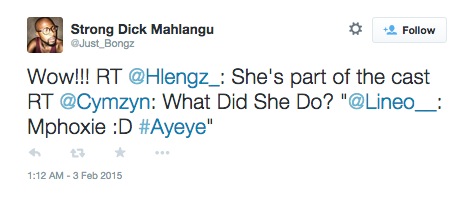 Wow, looks like Twitter fame isn't such a bad thing after all if it can get you roles in TV Series! Good luck to @Mphoxie and we hope to see her again on the show!