It's been a while since we've had a competition on ZAlebs! We can hear the sad cries of our readers even from the concrete surrounds of ZAlebs HQ and we have to say, we are feeling a bit guilty. So, to make up for that we've decided to give you an opportunity to join us at one of the hottest street culture festivals of the year that will be taking place this weekend. We're talking, of course, about Str Crd 2014. 
We're not alone too; our wonderful friends at Flying Fish Premium Flavoured Beer have offered us 3 double tickets to give away to this weekend's Str CRD 2014 festival which will be held in Braamfontein's cultural youth hub, Constitutional Hill. 
This of course means that you and a friend or partner can be at one of the coolest festivals in Mzansi's summer events calendar, mingling with your favourite entertainment publication while sipping on the finest flavoured beer on the market. As if a day packed with entertainment, fashion and an array of urban street culture festivities wasn't enough already!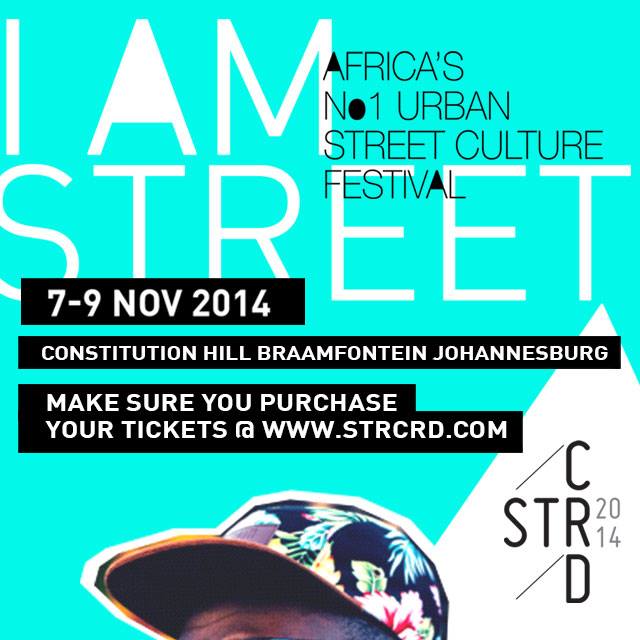 Trust us; there's no better way to kick off your summer 2014 than with ZAlebs and Flying Fish at Str CRD, and to stand a chance of being there with your friend all you have to do is the following: 
1. Get onto Twitter or Facebook
2. Tell us how you would add a flavoursome twist to Str CRD 2014 and make sure to include @ZAlebs and @FlyingFishSA in your response (And if you're on Facebook, make sure you like both ZAlebs and Flying Fish so that you can tag us in your post!) 
3. Use the hashtag #AddSomeFlavour when you tweet/message us! 
It's as easy as that! But you have until 3PM on Friday the 6th of November before this competition closes, so you'd better hurry up and enter! 
Now, where can I find a rainbow coloured snap back and some matching sneaks?