My word, it's already Thursday? This week has absolutely flown by for me and I am so glad that tomorrow is Friday! One possible reason why I haven't noticed the week passing me by could be that I've been distracted by an abundance of, shall we call it, deriere in my life. There have been no ifs this week; I certainly can't remember too many ands- but there has been plenty of BUTTS in all of our lives that have caused a social media stir. But the real question is, who won this week's butt awards*? 
(* The butt awards are not, and will never be a real thing, but let's count it down in chronological order anyways) 
Monday - Nicki Minaj - Post EMA
Nicki Minaj showed off her handsome butt cheeks on the EMA stage as she performed her smash hit, Anaconda. I said while I was on Expresso this week that I was glad I wasn't watching the show with my parents! Her performance was twerktastic, sexy and everything you'd expect out of Young Moola's queen. The awards in general had a lot of booty-related props floating around... it was a little weird, but hey, each to their own.
Tuesday - Matshidiso - Muvhango
So if Nicki Minaj got the ball rolling (Literally, she played a round of put put where the hole was a butt-ho... you get where we're going with this) on Monday, Muvhango's Matshidiso ensured that it snowballed into a bigger sensation when she showed off her delectable assets on television. Twitters reaction was INSANE on Tuesday morning with people posting their memes, pictures and tweets, sharing their love for the Muvhango actress and her backside. Even this morning I can see traces of discussion on this topic.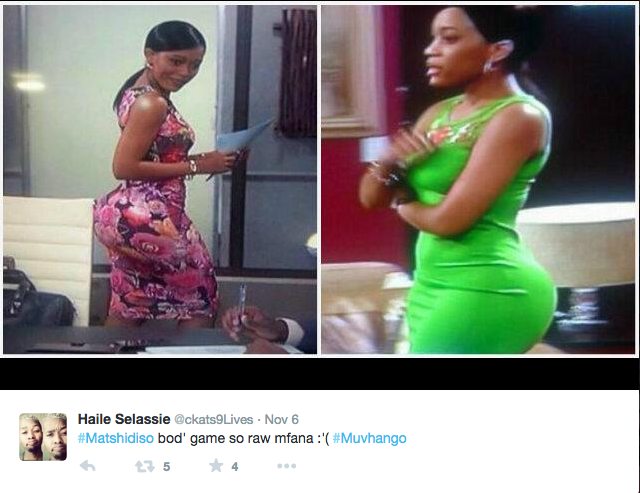 Wednesday - Kim Kardashian - Break the Internet
PaperMag and Kim Kardashian had one goal: To break the internet. Their bootylicious magazine cover most certainly achieved this goal. It's been the talking topic for well over 24 hours and continues to trend at number 2 globally even at this point. Number one, thankfully, is the Comet Landing; proving that educational events will always trump big butts. I must add that Kim K's continued trending might have something to do with the newer images which contained a few nude shots...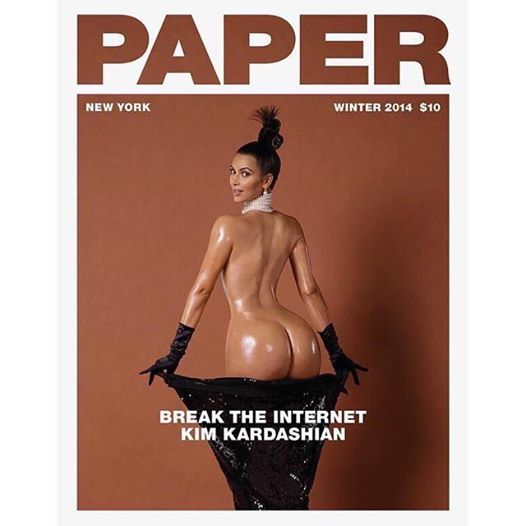 ​
So you tell us... whose Butt won this week?