Well, this is rather surprising. It seems as though Durban-based music stable Afrotainment is on a mission to take over all musical genres - from kwaito, to house, to hip hop, and now even maskandi.
The head honcho of the stable, DJ Tira, has been hard at work promoting his new maskandi group, called The Maskandi Rockstaz, which consists of musicians Mrizo and Mthunzi.
We already know that everything Afrotainment touches turns to gold, and we honestly won't be surprised if this group scoops a couple of awards in the maskandi category at next year's glitzy awards ceremonies across the country.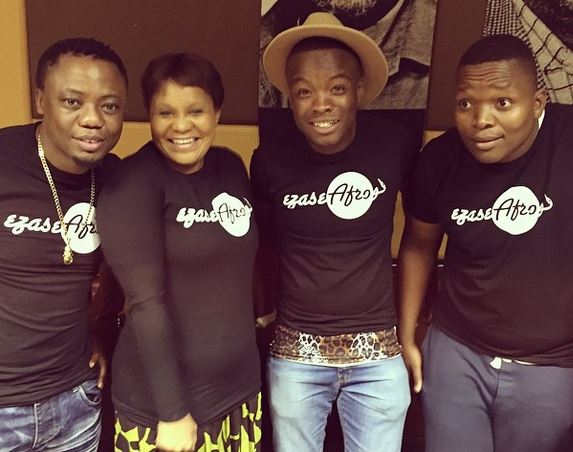 DJ Tira has been taking the group on a radio tour throughout KZN, in a bid to promote their talent, and it seems like the Nation of the Zulu's has welcomed them with open arms.
We absolutely cannot wait to hear their new music. Ezase Afro do it again!