Saturday night, 12 December, saw the first BET Experience Africa event become a great success, from comedy shows, a celebrity basketball game and a show stopping concert that still has people raving about it this morning.
Highlights of the day was the celebrity basketball game which saw team Tbo Touch (red team) and team Fikile Mbalula (blue team) battle it out on the court. Tbo Touch's team came out victorious with Riky Rick as the man of the match.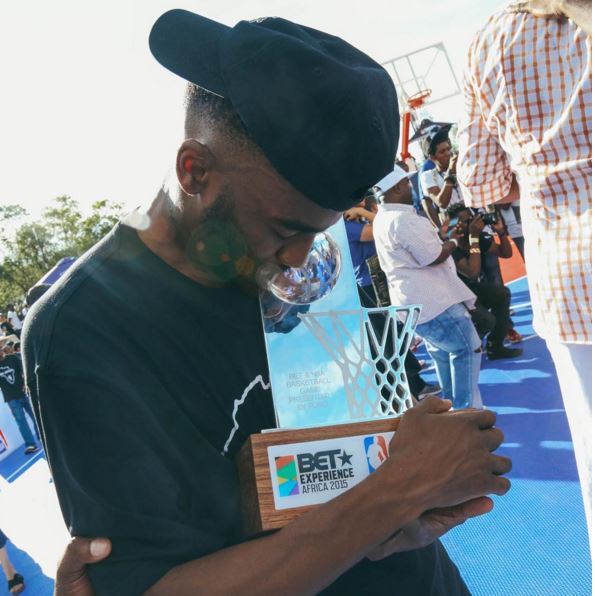 Then there was the star-studded BET Experience concert that saw African acts such as the likes of Diamond, Flavour and AKA. The African acts were on their A-Game and had great chemistry with the crowd.
Exhibit A: AKA controlling the crowd
Before we knew it, the crowd was swaying back and forth to the sounds of Raphael Saadiq and his amazing band, as he brought in a great atmosphere of love and everything R&B. Raphael sang all of his fans favorite hits like Anniversary, Dance tonight, Love that girl and our all time favorite  All I Ask Of you.
But it was Mary J Blige's fiery performance that literally set the stage on fire. The queen of hip-hop soul and R&B had people yearning for more of her performance and like the true performer she is, Mary J Blige gave us more with songs like Real Love, Share My World, I'm Going Down, Don't Mind and her top performance of the night, No More Drama that had people at the back of the Dome jumping on top of their seats. 
Next thing I remember I was percolating in the dancery!!! #betexperienceafrica #Queen @maryjblige

— boikhutso (@boikhutso) December 13, 2015
Next thing I remember I was percolating in the dancery!!! #betexperienceafrica #Queen @maryjblige

— boikhutso (@boikhutso) December 13, 2015