Nota
, Makwa,
Kwesta
Leeroy and
DJ Maphorisa
have topped the trending charts these last couple of days and it doesn't seem like it's going to stop anytime soon.
Read More:
Kwesta: "I'm Guilty Of Some Of These Things"
Former
Raplyf
producer/beatmaker Makwa was recently a guest on the Sobering Podcast and he didn't just spill the tea but the whole cup. According to Makwa,
DJ Maphorisa
is an opportunist. He said that they fought over why he wasn't included in Spirit while it was him who came up with the sound on Ngud.
"Obvious you know Maphorisa, he is a serious opportunist. We clashed at some point over why we didn't involve him on the track Spirit,"
said Makwa in Part. He also claimed that Mayibabo was not produced by Phori. He made it in his grandmother's backroom.
Phori recently took to Instagram live to open up about how
Kwesta,
Nota and Leeroy never came back to show appreciation after he produced their biggest record to date.
"He came to my house you know, Kwesta is there, Nota is there. I like to work with people we are vibing."
Said Phori.
"So we did three songs. We did Ngud, Mayibabo with OkMalumKoolkat and we did this other Gqom Trap song with Busiswa. When Ngud came out – I produced it. There is only one problem, when someone does something nice in your life, you have to appreciate it. After the track, Kwesta was Kwesta but after Ngud things changed. After you make all those millions why don't you come back to me and give at least R20 000 to show appreciation."

Dishing up on his relationship with
Nota
, Makwa revealed that he was ill-treated by the man in the earlier stages of their relationship.
"Nota once took my phone while I was charging it in the car and threw it out the window. He didn't know me at the time",
said Makwa.
He also claimed her that he was kicked out of
Nota
's car when they were headed to a gig in Bloemfontein.
"I wasn't getting paid. There was a time when I was sitting in the car uncomfortable and Nota kicked me out. That time I took out R1000 to pour out petro. They were headed to Bloemfontein."

Check out the full interview on the Sobering Podcast.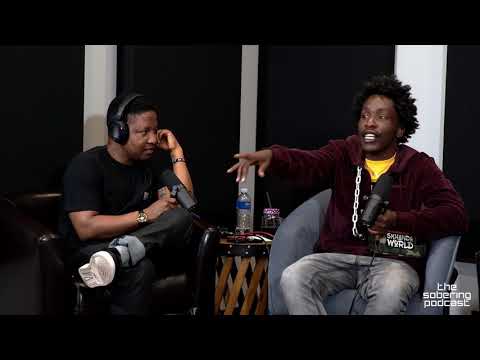 Read Next:
Pearl Modiadie's Body Stuns Fans
Main Picture Credit: Instagram