An amazing new band from Cape Town has fallen under our entertainment radar, and with a band name like The CITY and the release of their first EP finally launching, ZAlebs was eager to catch up and chat with the new kids on the musical block.
When we first came across this group of artists we thought the name of their band was quite peculiar and couldn't help but ask them why they chose a name like The CITY as a representation of their band:
"A city is where people from different backgrounds meet and share ideas, similar interests and ideologies, work, studies, different sub genres in music and art. You find spirits meeting in cities. We're a micro city that way. Another reason is that people's perception of Africa is of bad roads and elephants in the streets when actually Africa is quite urbanized in places with beautiful cities. So we called the band The CITY."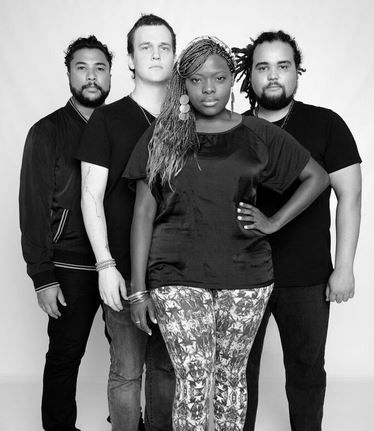 The CITY was formed three years ago but is now only releasing their EP this year, the band clarified to us why the wait had taken so long:
"(Laughs) You don't just meet a stranger and say "let's get married" right? We wanted to work out what we wanted to say as a group and what we wanted to do musically. So we took our time and gigged live as much as possible."
The CITY has offered music lovers 5 songs on their first EP, but with such diverse people within the band, we were even more eager to find out what genre they fall under or if they even follow genres.
"We make Future-Afro music. It's a blend of electronic, soul and afrobeats.
A new EP is a sign of exciting times ahead for any artist, ZAlebs also asked the band how the studio process was like in creating this EP and if their music has any sort of message they would like to convey to the masses:
"We came up with the songs by exploring different aspects of our musical interests and discussing what type of grooves we want to play. From there it's a case of putting a lot of music together and sifting through the parts until you have a song. The two themes/messages that run throughout the EP is Love and Aspiration."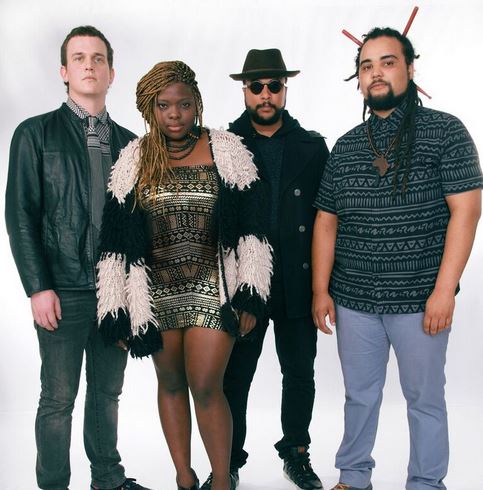 An interesting band name and interesting music to look forward too, The CITY insisted that the best way to catch them do what they do best is on a stage.
"You can come watch us live! That is still the best way to experience music, also you can buy a signed EP from us directly. The EP is also available online at iTunes, Google Play, Shazam, Deezer, Spotify and Xbox Music."
What is the good and bad thing working as a group?
You get on each other's nerves when you spend a lot of time together. The good. We have a mutual respect for each other as people and musicians so when we're working our assigned tasks on the same project we're a force to be reckoned with. Also we're more like a family because we spend so much time together even outside of playing together.
The Cape Town band is planning on releasing their full album in December of this year and have also hinted that hey would love to work with artists and bands like Little Dragon, J Electronica, Pacific Express, Okmalumkoolkat and even D'Angelo.
Quite an impressive and ambitious list there guys, hopefully, the next time we interview you, you would've ticked off some of the artists you'd love to work with.
Here's a live performance from the band, let us know what you think of The CITY guys, would love your views.