Not only is Dineo Nchabeleng celebrating her TV comeback, she's also celebrating her daughter's first birthday. The former Generations actress took to Instagram to dedicate a beautiful message to her baby girl, Gabriella. 
She posted a picture of herself (when she was pregnant), with the caption: "A year ago today God declared many blessings upon my life. He gifted me with thee priceless and most valuable gift of motherhood. Today I thank Him for your life Gabriella, I pray He grant you all your hearts desires...now and forever more. May He bless you and keep you,all the days of your life! HAPPY BORNDAY Boss Lady Gaby." 
Read: Generations' Angel and Jonathan reunite
Although she's happy to share her daughter's precious moments on social media, Dineo has kept her daughter away from the public eye in general. We've only seen a glimpse of her baby girl.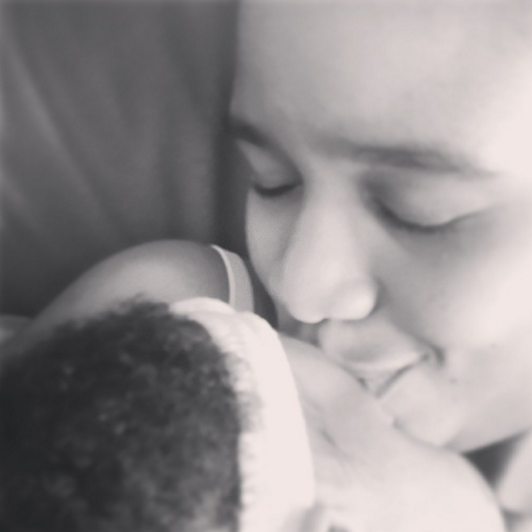 Happy birthday, Gabriella. 
Image credit: Instagram