AKA's interview with Thembekile Mrototo
still remains a hot topic, with people sharing differing views on the entire incident. Many poked holes in his interview and body language experts paid close attention to the emotions displayed saying they are not corresponding to what he was saying.
Read more:
Scoop Dragged For Allegedly Accusing AKA

One person who wishes the
Supa Mega
never even sat down with Thembekile was
Scoop Makhathini.
Although many felt as though the interview was a big mistake on
AKA's
part, Scoop gives reason as to why he feels that way.
Firstly, Scoop's views come from a place of care because he is and has always been a
huge fan of AKA
. The presenter said on his popular Popcast YouTube series that AKA owes it to himself and to the Tembe family to tell the truth, and nothing but the truth.
Secondly Scoop feels as though AKA should not care about restoring his image because a family lost a daughter. He should not care about pushing brands, making music and he should also put the
Megacy
aside, and just focus on giving the Tembe family some much needed closure.
"I don't care about doing interviews, beyond doing an interview and telling my (AKA) side of the story for whatever reason, I'm (AKA) just obligated to go to the family and be honest with the family. For their child's sake and for my (AKA's) peace sake," said Scoop.
He also added that AKA still needs to wake up and be a father to his daughter, Kairo Forbes, so if he fails to resolve this matter for himself and Anele's family, then he will never find peace.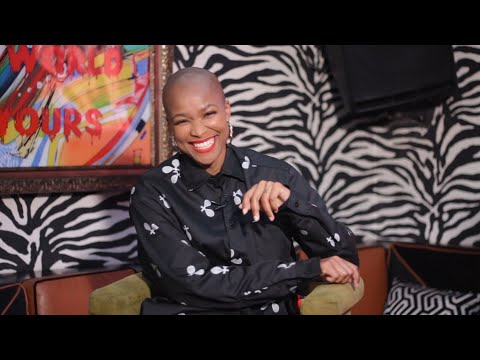 On the interview
AKA revealed several bombshells
about the nature of his relationship with Nelli saying even though her family denied that she was ever suicidal, she made numerous threats about killing herself. He admitted that they had some
moments in their relationship which were quiet intense
but said they were normal like any other couple.
"As a couple, we did have a very tumultuous relationship. We both very passionate people. We passionately loved each other, very much. That is why we wanted to build our whole lives together. But I think passion goes both ways in this case."Disagreements that we had could be quite intense. On that day when we were speaking, it was about a variety of issues in our relationship. Issues I don't feel I want to lay bare because Anele is not here to speak for herself. Anele is not here to give her side of the story. But what I can tell you is, it was like any other relationship which there were problems and issues and insecurities
", said
AKA.
Read next:
Trevor Noah Spotted With Ex-Bae
Picture credit: Instagram