The case against revered
Bishop Israel Makamu
has reportedly been dropped by The National Prosecuting Authority (NPA). According to
Sunday World,
Makamu's 21-year-old victim has written a withdrawal statement during a consultation with her.
Read more:
Makamu Offered Me Hush Money!
"After careful consideration of all evidence and the mediation process between the complainant and Makamu, the NPA is convinced that the interest of justice dictates that prosecution no longer be pursued," said NPA spokesperson Phindi Mjonondwane to the publication.
Bishop Makamu
had been accused of
sexual assault by a female member
of his Endless Hope Bible Church at Alrode in Alberton. The woman who claims to have been a teenager at the time the offense(s) took place, opened the case at the Brackendowns South African Police Service on May 19.
Makamu was then arrested
but after appearing at the Palm Ridge Magistrates' Court on May 26, he got granted bail of R2000.
The woman whose identity had not been revealed, accused him of being in cahoots with his wife Lady Bishop H. Makamu who both offered her hush money worth R1 000 000, but her father refused to take the money and demanded that the Bishop apologise for propositioning his 17 year old daughter who was a virgin at the time of the incident.
Read more:
#AmaBishop: Makamu Comes Clean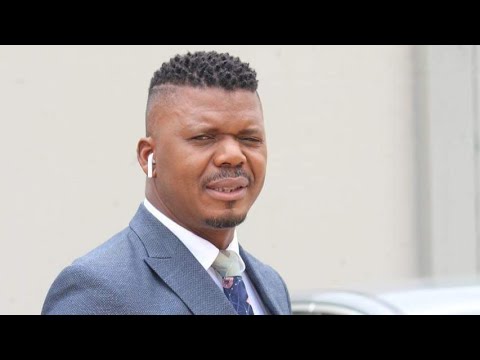 Makamu had stated time and time again that he was innocent and that the recording was
maliciously edited to make it seem as though he was asking for sex.
He said that phone call and many others were completely innocent.
"I understand that it sounds wrong, but I was just being playful. It kind of went too far, but I'd never ask for sex from any of my employees or congregation,"
he commented when
Daily Sun
asked for comment.
"I'd never do such a despicable thing. I love my wife and would never embarrass her by doing what I'm being accused of,"
the Bishop says, who then adds his image is being tainted by such vile claims.
He was even a guest on AmaBishop where he told his side of the story. He refuted claims that he and Lady Bishop H. Makamu,
offered the family R1 million to make the story go away
. Laughing at such claims, Makamu said there is no way he could have afforded a million in 2018. In addition to that, he does not think that the clip is worth a million as there is no scandal here.
The father spoke after the show and revealed that his daughter's mental health has taken a huge knock and that she tried to commit suicide last year by overdosing in pills.
Makamu had returned to his show Rea Tsotella after viewers had been longing for his return. Moja Love had internal investigation which was then concluded. The talk show seeks to resolve civil disputes, and Makamu had been praised for solving issues swiftly. But his return received a lukewarm reception from viewers.
He hosts the show with Moshe Ndiki and plays on Moja Love channel 157.
Read next:
"I Don't Know How I'll Survive This"
Picture credit: Instagram