Black Coffee
is currently in the country after chasing the sun for most of December 2022 and January 2023 performing in Europe. His stay in the country is hoped will be long enough for him to conduct the much anticipated
Podcast and Chill
with MacG tell-all interview.
In December 2022 and January 2023, the two were part of the ZAlebs who kept grabbing headlines as they took social media jabs at each other. First, it was Black Coffee as it was
reported
:
Scores of tweeps are certainly not buying what DJ Black Coffee is selling to them surrounding the alleged abuse between him and his ex-wife, Enhle Mbali Mlotshwa. For days Black Coffee has been cryptically relaying how the abuse claims have taken a toll on him until now.
This was after Black Coffee's rant on social media which start with him
sharing
that:
"The day my ex accused me of physically harming her, nothing was the same. It has left a heavy void in my heart a void I can't shake off. I lost a big part of myself, no court of law could ever fix the pain and shame I still carry today."
Since then the two have taken jabs at each other as Enhle was alleged to have been a side chick to a married woman's husband. A husband she was allegedly willing to enter into a polygamous marriage with. This resulted in allegations that Black Coffee was behind the now-discredited allegations.
As such, Black Coffee was willing to go onto Podcast and Chill to finally set the record straight from his side. This is as Enhle instead seeked a tell-all featuring the two of them together. But her contingency was that the interview should be conducted by CNN.
MacG confirms Black Coffee interview is delayed
During the Thursday edition of Podcast and Chill, MacG returned to his hosting chair after the Monday episode had DJ Fresh as his substitute. This is as the podcaster had suffered an eye infection, pink eye to be specific, which meant he could not shoot the Monday edition.


Upon his return to the podcast, MacG jokingly suggested that the pink eye could have been caused by Enhle Mbali. This is as he got pink eye a day before he was meant to shoot the interview with Black Coffee. As a result of the pink eye, the interview was delayed. But he did assert that the shoot was imminent.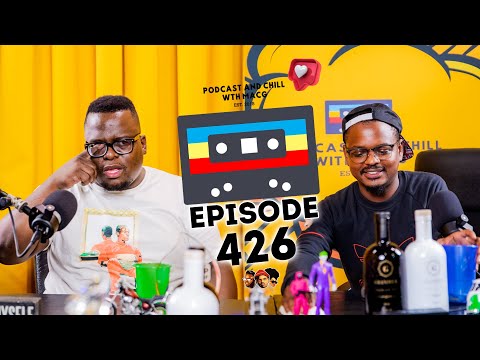 While Black Coffee prepares for his tell-all, it seems that Enhle Mbali had to defend herself from the bizarre allegations that she was apparently dating Vusi Thembekwayo after she posted on Instagram recently. It seems that Enhle might be ready for her own confrontation as she is not taking anything lying down in 2023.


Image credit: ZAlebs