Why is Clint Brink not wearing any pants? 
Well, Tuesday is "leg day" for the actor-slash-fitness-fanatic, and he decided to show off all the hard work he has been putting in at the gym.
Clint posted a picture of himself wearing just a shirt and socks. 
We can't say that we are mad though, more men should go pantless on leg day - and of course share pictures online. 
Read: Clint Brink takes us to training
Despite injury preventing Clint from training at his best level, he has (clearly) been putting a lot of time into his workouts. 
"I have had to find ways to train around lower back, right hip & knee as well as left ankle and Achilles injuries that have stopped from loading up the heavy weight…." Blah, blah, blah, sorry we were too busy admiring his quadriceps to pay too much attention to the caption.
His post inspired us to get our workout plan for 2016 in order. 
We will get to that after clearing (and eating) all the junk food in our desk draws.
Read: Mzansi's celebrity gym junkies
Oh look, more leg day pictures...*drool*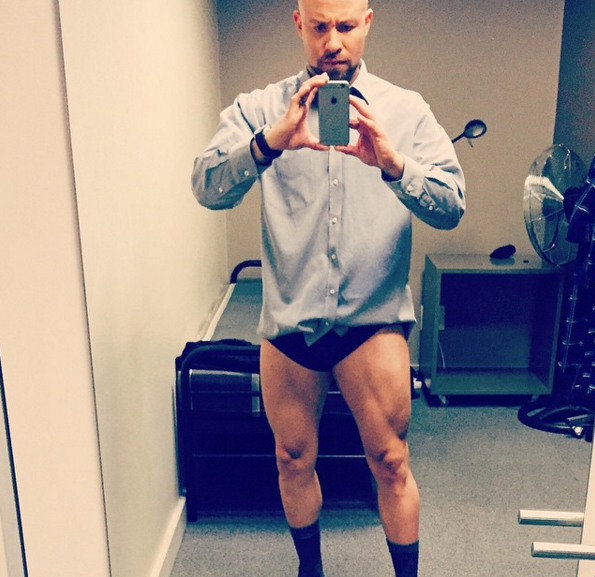 Image credit: Instagram/clintonthebrink