Considering that this past weekend was one of the coldest we've had in the year, we at ZAlebs thought it would be cool to play the paparazzi role in GoliWood, just to see what our celebrities are up to during their downtown. We quickly came to realise that when it comes to the entertainment industry, there's no such thing as downtime, even when it's a freezing weekend. 
The few celebrities that we spotted putting in that weekend work were the likes of Ayanda Thabethe, Denise Zimba, Dineo Moeketsi and Khanya Mkangisa, who were busy doing a photoshoot at the 5FM studios for the Thando Thabethe Women's Day Netball Challenge, which is set to take place on 1 August.
Ayanda Thabethe getting prepped for her interview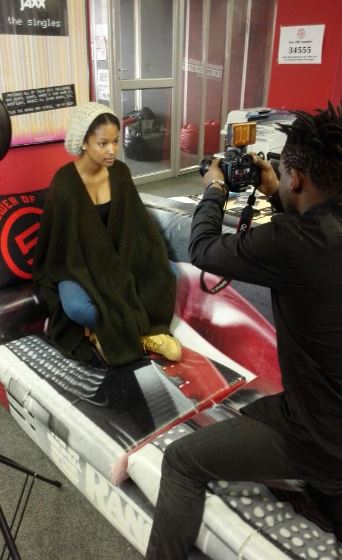 Denise Zimba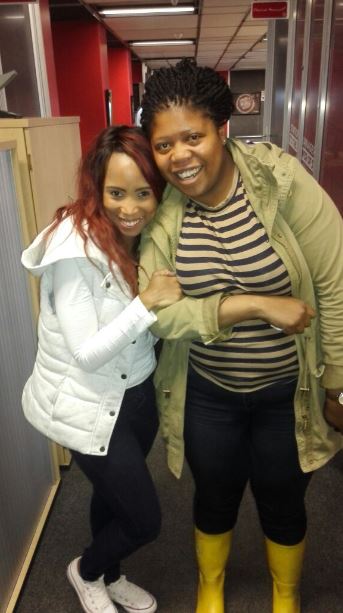 \
It seems like Denise is always causing a ruckus wherever she is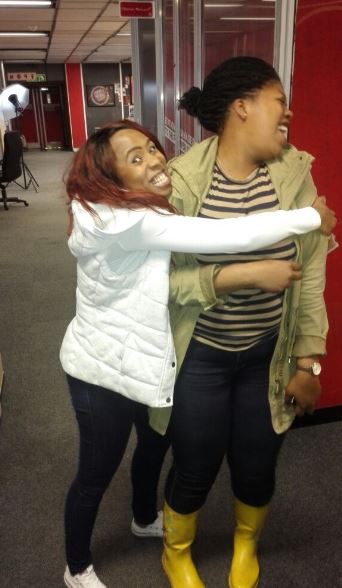 Dineo Moeketsi also made an appearance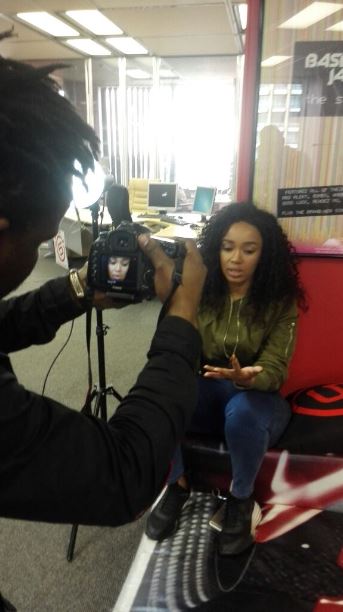 Thando Thabethe and her publicist were the ones who organised this photoshoot and they also confirmed that these ladies were going to be part of the team for the Thando Thabethe Women's Day Netball Challenge. The event was launched to create awareness of abuse against women, 
"We need to encourage women around us to be strong enough within themselves to stand up against abuse. This event aims to allow women to feel powerful, to not feel like less of a human being because of emotional and physical abuse." Thando said in a statement.
We've never seen these ladies play netball before, so it should be an interesting sight to see how they handle the fast-paced game.