Is DJ Zinhle preparing to apologise to Bonang?
The DJ, who is being sued by the TV and radio presenter, has been given until the close of business on Monday (14 September) to issue an apology for her accusations of an affair. This comes after the DJ and businesswoman took to her blog to confirm Bonang and AKA's affair. 
Err... but it seems like Zinhle has found a way to make light of the situation. She has taken to Twitter to share her playlist using the hashag #MyPlaylistForTheDay. The interesting thing is that Zinhle's playlist only includes songs that are about apologising. Shade or nah?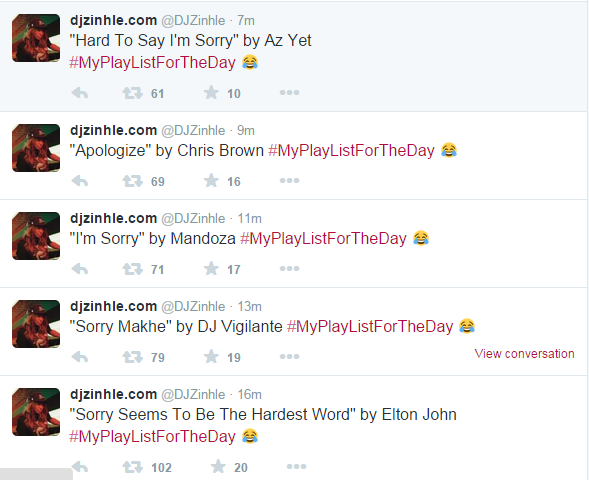 Zinhle hasn't confirmed if she'll apologise or not yet. We guess we'll all have to wait and see.
Image Credit: Instagram