Rapper-turned-entrepreneur Jay-Z performed a rare freestyle hitting back at critics of Tidal, his latest business venture.
Video footage from the 'Tidal X: Jay-Z B-Sides' concerts on Saturday, shows Jay-Z raising various issues that once again reveal the murky politics of the entertainment business. In terms of lyrical depth, we could compare it to J. Cole's Be Free, touching on topics ranging from Freddie Gray's death, police brutality and YouTube paying artists peanuts.
The performance easily has more than bars a lot of rappers' singles that are coming out these days.
Take a look at the quotable lyrics we've hand-picked from the freestyle. We guess the question now is: do you think Jay-Z is about to make a move back to the mainstream music scene?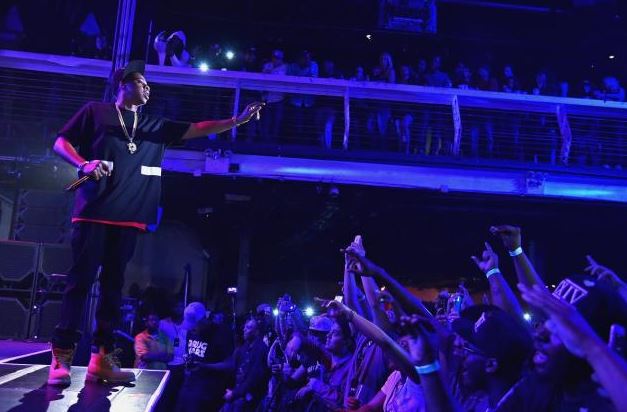 "Google dig around a crazy check I feel like YouTube is the biggest culprit Them n****s pay you a tenth of what you supposed to get You know n****s died for equal pay right?!? You know when I work I ain't your slave right? You know I ain't shucking and jiving and high-fiving, and you know this ain't back in the days right? Well I can't tell, how the way they killed Freddie Gray right Shot down Mike Brown how they did Trey right? Let them continue choking n****s, We gon' turn style, I ain't your token n***a"
Whilst Jay-Z sent shots towards his critics, the likes of Sizwe Dhlomo also had a bone to pick with the rapper. Sizwe sighted Jay-Z's music streaming service as a business that still needs a lot of work, and also shared his opinion about the poor quality usage of the streaming service.
Fix the product Jay & stop telling us to support you because you're black. That in itself is holding us back.

— Sizwe Dhlomo (@SizweDhlomo) May 17, 2015
Often times, people get caught up in the ownership of a business, when really they should emphasise & improve the governance.

— Sizwe Dhlomo (@SizweDhlomo) May 17, 2015
We don't care who owns Spotify & Tidal but what we do care about is that one is cheap & works, when the other is expensive & doesn't.

— Sizwe Dhlomo (@SizweDhlomo) May 17, 2015
You also cannot vilify a company like YouTube for identifying & exploiting an obviously gap in the market…

— Sizwe Dhlomo (@SizweDhlomo) May 17, 2015
…Especially if you're JayZ & everything you own, was built from Ill-gotten gains!

— Sizwe Dhlomo (@SizweDhlomo) May 17, 2015
So yeah, YouTube may be ruining millionaire musicians but do you know what crack did Jay? It further ruined the poor… You pushed that though

— Sizwe Dhlomo (@SizweDhlomo) May 17, 2015