Another death hoax has hit ZAlebville and the latest victim is
Generations: The Legacy actor Junior Singo,
who plays the role of Mpho. A tweep alleged that the actor was involved in a car accident which supposedly claimed his life.
Read more:
Psyfo Responds To Death Hoax
News of his "death" shook the timeline but he immediately assured his fans that he was alive and well. The actor who broke into the scene as a child star, said he was indoors the entire day and was not on the road. Assuming that the tweep was trolling, he said, "Unfortunately, you gotta put up with me a little longer," before adding that he acknowledges their concern but they had to immediately delete the tweet.
Junior
also commented on
TshisaLive
saying his family has been receiving an influx of calls asking about his supposed demise. "My family has been flooded with calls asking about me and the car accident and it been hell since the AMs, like 3am. However, I am fine and I was not even in a car. I am alive and well...Absolutely fine," he told the publication.
Also suffering a
death hoax
was Amapiano artist Jobe London who slammed social media users for their fake news, calling them insensitive.
He did not take the disrespect lying down as she decided to take
legal action
against the Facebook users. Issued a statement addressing the hoax as well as the unconfirmed medical issues.
"After a thorough consultation with our client Thabang Thanyane, known professionally as Jobe London, it is apparent that conscious and legal issues were beached during the spreading of rumours in relation to a false death reported through various social media accounts.
"It is further clear through the instruction of our client that previously, claims have been introduced to the effect of false rumours declaring an unknown illness.
"It is a case of concern wherein such have cause prejudice and harm to the character, personality and psychological well-being of Mr Thanyane."
Also facing such vile rumours was presenter
Psyfo Ngwenya
who also did not take the fake news lying down. Psyfo hit back and said
death hoaxes
are detrimental to a person's mental health and they need to stop.
"I thought I should ignore this but then again I thought there is something very deep and sad that needs to be highlighted about social media and it's impact on depression and anxiety. This culture of wanting to be famous at the expense of someone else's depression is not cool," he slammed.
"Now I don't know what the person who posted this was trying to achieve but by the mere fact that they quickly deleted it after they posted it says a lot about their character. Unfortunately for them I have learnt to deal with bullies but someone else might not be as strong as me."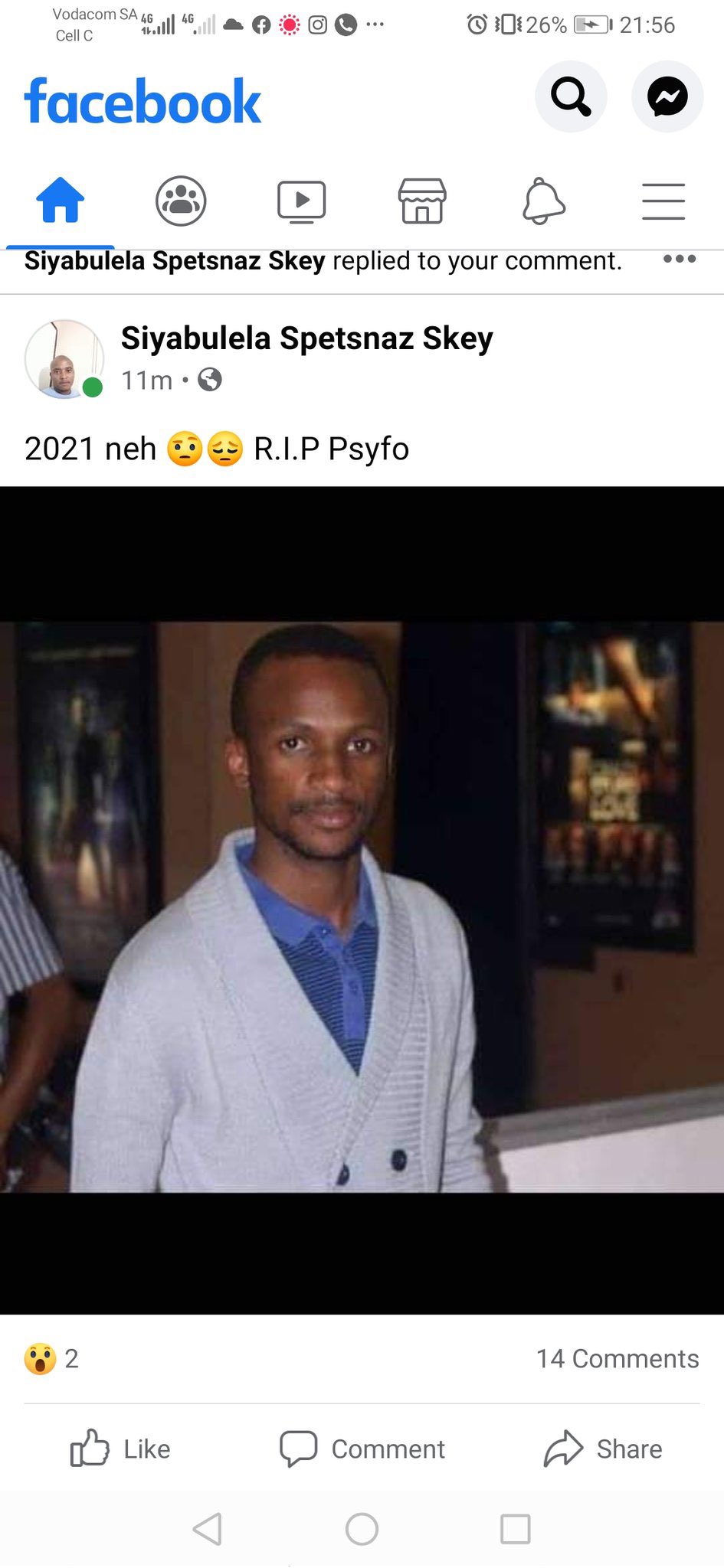 Read next:
Lorch And Natasha Shade Each Other?
Picture credit: Instagram