K.O
started the year off with a lot that he wanted to get off his chest. This is as after the success of 2022 with his hit and record-breaking single
SETE,
featuring Young Stunna and Blckie becoming the
Song of the Year.
He released his first single of this year with
Forecast 23.


Read more:
Ntukza Responds To K.O's Diss Track
The single was a diss track where he dragged his former bandmate Ntukza for filth, along with Amapiano vocalist Lady Du. As
reported
at the time:
In a surprising twist, K.O also went on to drag Lady Du for filth. It seems that Lady Du had come for SETE before it asserted itself as the biggest song of 2022, and K.O was not having it. He dragged the Wawa signature singer by highlighting that his song has officially now been certified diamond after Lady Du suggested that K.O was lying when he said the song was gold.
While Lady Du did not respond immediately, recently she did conduct an interview where she finally shared her sentiments on the beef between herself and K.O. While she has backtracked from her initial sentiments, at the time it was
reported
, the
Wawa
signature vocalist had shared in part that:
Lastly, she stated that she still respects K.O. Adding that, "I respect him a lot because he has been in the game for long, but I've also been in the game longer, you understand. When he came out, I was a DJ at ten years old, so you understand?"

She then suggested that K.O should have come to her as a man and asked if there was an issue between them instead of going to write a diss track about her. A matter she believes was the idea of her former manager who now works with K.O.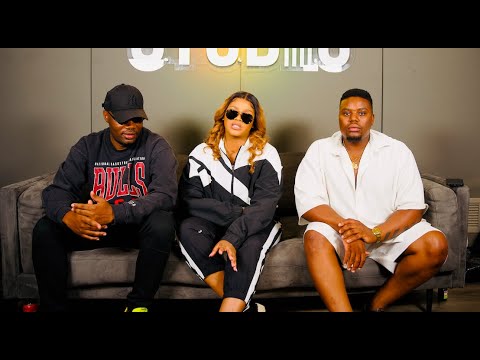 When the backlash to her initial interview resulted in Lady Du backtracking from her initial statement, one of the contentious sentiments she shared was the suggestion that K.O was attempting to take a "woman's bread and butter."

It seems that Lady Du' sentiments might have upset K.O as he is own threatening legal action…


Is K.O planning to sue Lady Du?


Taking to Twitter and subsequently Instagram, K.O shared a cryptic tweet about how being a nice guy has resulted in him being taken for granted. Moreover, that
ubigger person ushonile,
and he is planning to take legal action to ensure that nobody lies on his name.
For the most part, it was assumed that the tweet was directed at Lady Du following recent events. However, there were those that believe that the tweet meant that there was a resolution to his first legal battle of the year when he allegedly sued Nhlamulo "Nota" Baloyi for suggesting that his brother and friend to the late rapper AKA was involved in his assassination.
As
reported
at the time:
"Exactly 7 days ago, AKA and myself were in the studio recording a precursor single to our long overdue collaborative tape. 7 days later I can't believe I'm even here making this post. Rest in heaven dear friend, king, legend, icon, GOAT. Love you for life," he said paying homage to his friend and industry mate.

K.O also took the opportunity to address the ongoing speculations that his brother Siya had something to do with the murder of AKA. Siya is said to be AKA's road manager and friend, so they always travel together hence his presence in Durban the night of the fatal shooting. He is also K.O's brother.