One tweet, in particular, landed her in trouble with
K.O
fans. This is as she spoke on SAMRO and royalties. However, at the time, there was speculation that K.O was cooking numbers for his latest album
SR3
as it was believed that the album was not certified gold as suggested by K.O at the time.
This resulted in K.O getting wind of the matter and replying via his diss track titled
Forecast 23.
As
reported
at the time:
In a surprising twist, K.O also went on to drag Lady Du for filth. It seems that Lady Du had come for SETE before it asserted itself as the biggest song of 2022, and K.O was not having it. He dragged the Wawa signature singer by highlighting that his song has officially now been certified diamond after Lady Du suggested that K.O was lying when he said the song was gold.

Lady Du says she is bigger than K.O


Conducting an interview with the podcast The Episode, Lady Du finally addressed the diss track by K.O directed in part to her. Firstly, Lady Du asserted that the fact that she did not consciously release music in 2022, hence her numbers might have not been as big as K.O's that year.


However, she then went on to suggest that she was a bigger artist that K.O in terms of numbers as she stated:


"Let me tell you about people that don't check numbers. Go to my social media and check how many followers I have, and go to his followers. Then go to my music, then go to his music, I'm not going to say anything after that… Check the numbers, don't go writing songs, check the numbers."
As she asserted when speaking on social media numbers, it is a fact that she has more followers than the Hip-Hop legend. This is inclusive of their streaming numbers outside of K.O's hit single of 2022, SETE, featuring Young Stunna and Blxckie.
Moreover, she addressed whether or not she had intended on releasing her own reply diss track by stating that:


"I don't do that. I have 169 countries listening to my music. So if I'm putting you on my song, I'm giving you credit on my platform. It's like you rolling out the red carpet for someone else to walk on, hell no! He did that for me, and I got 350 000 followers."
Lastly, she stated that she still respects K.O. Adding that, "I respect him a lot because he has been in the game for long, but I've also been in the game longer, you understand. When he came out, I was a DJ at ten years old, so you understand?"


She then suggested that K.O should have come to her as a man and asked if there was an issue between them instead of going to write a diss track about her. A matter she believes was the idea of her former manager who now works with K.O.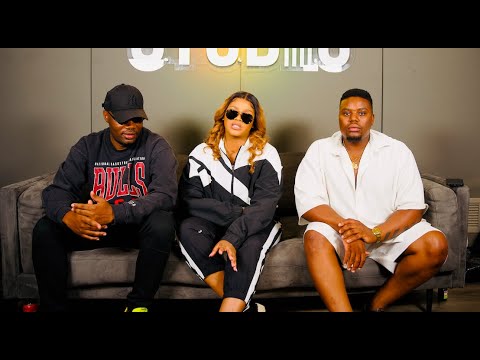 Image credit: ZAlebs