The Apostolic Christian Council of Zimbabwe has moved to ban
Somizi
from entering Zimbabwe. In a letter addressed to The Office of the President and Cabinet, the council asked the government to block Somizi from the country because of his sexual orientation.
The actor was scheduled to be the guest chef at the reopening of the Garwe Restaurant in Harare. The restaurant is one of the most iconic in the country, and has seen big international acts visit, including Nigeria's
P-Square
duo, Sean Paul and Brick & Lace. Unfortunately, the restaurant had to close during the Covid-19 pandemic when health and safety regulations were at an all-time high.


Now, the restaurant is ready to reopen, and has set the date for 4th November 2021. Somizi was meant to grace the event as a guest chef. His invitation has caused a lot of controversy in the country as different players have weighed in.


The main issue they have is that he is openly gay. In the letter by the Indigenous Churches, they outlined that his presence would disrupt the country spiritually. They said that allowing him into the country would send a message that they have accepted homosexuality, and they are not ready to allow his influence on their children.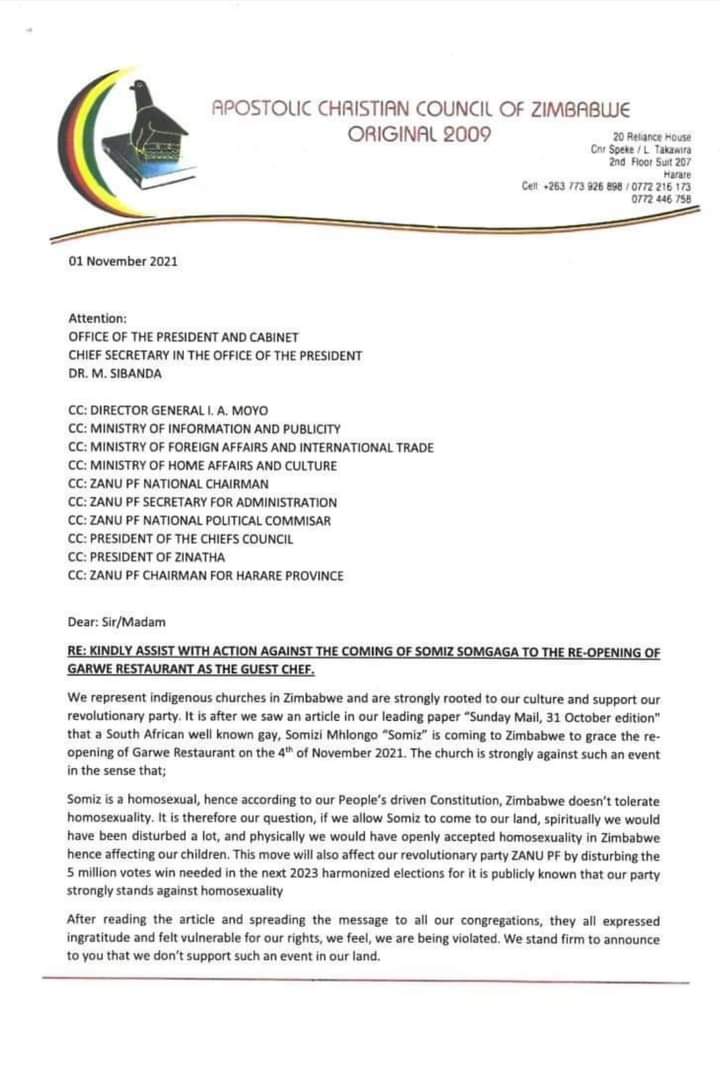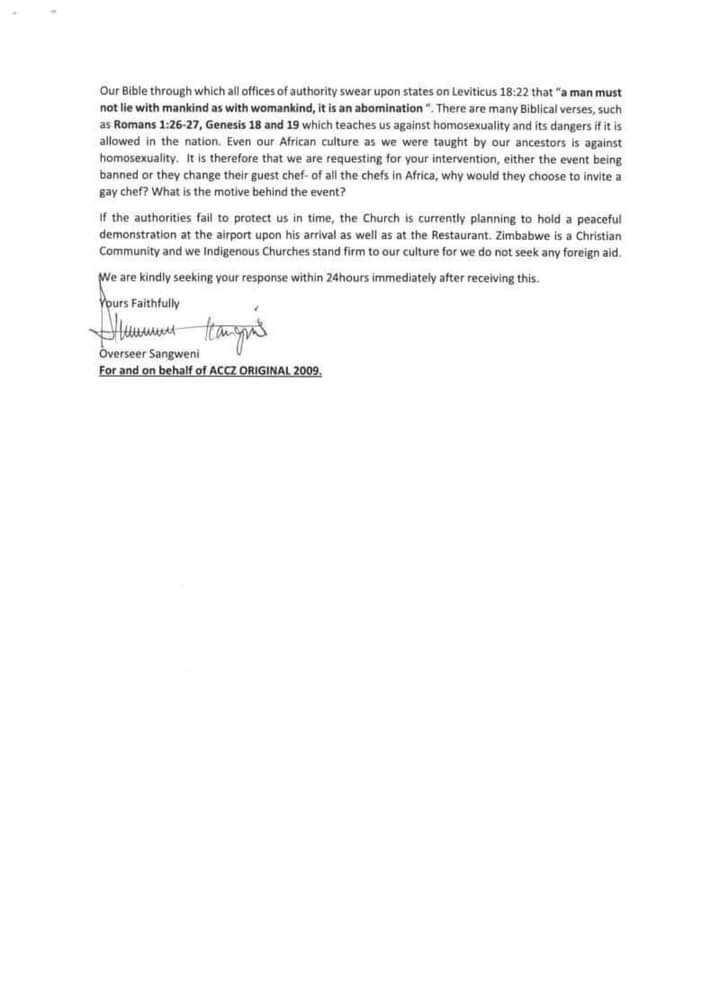 Zimbabweans
are split down the middle on the matter. Some of the population agrees with the church. They think that the media personality should not be allowed into the country as it would be "sneaking" a prominent LGBT personality into a country where the community is criminalised.
Read Also:
Somizi Denies Being Boo'd Up
Others think that the government's focus on Somizi is irresponsible, when they could be focusing on more important issues going on locally. They also think the church is being hypocritical in spending that much energy on banning Somizi from the country for "moral" reasons, when the church itself was perpetrating and being complicit in equally "immoral" acts locally.
Read Also:
Unathi Nkayi Dumps Somizi
This would not be the first that Zimbabwe bans a
South African celebrity
from its borders. About four years ago,
Zodwa Wabantu
was banned too. Her restriction was because she refused to wear panties while performing at the Harare International Carnival, which apparently would have meant betraying her brand. She is a self-proclaimed panty-less dancer. Patrick Zhuwao, the then acting minister of Tourism and Hospitality said she was given rules and she refused to follow them, and as such, she would not be allowed to tarnish the image of the country by representing it at the festival.