Although skin bleaching has become a trend, not everyone is a fan. We've seen people like Mshoza, who has proudly shared her skin-lighting journey with the public, go that route in the past.
In an interview with Drum magazine, Mshoza said bleaching her skin had nothing to do with self-esteem issues or being black. 
She explained: "I just wanted a lighter skin..." However, not everyone who is light skinned has taken Mshoza's path. 
Thando Thabethe recently found herself in a bizarre situation. One of her Twitter followers hinted that the Generations: The Legacy actress and radio personality had bleached her skin.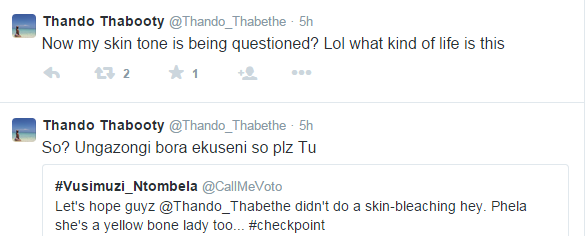 Ridiculous, right? We all know that Thando was born with a light skin tone. We reached out to Thando, who did not want to comment. She did, however, send a picture of herself as a baby, because, you know, a picture tells a thousand words.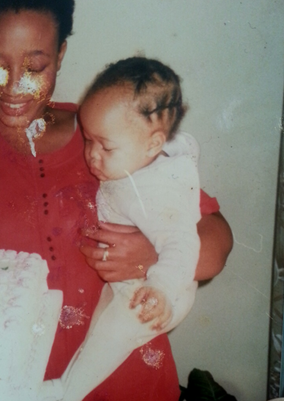 So there you have it!