Zodwa Wabantu
is back on the road doing what she does best; providing entertainment while showcasing what body positivity is. But her latest post of her recent appearance revealed something peculiar with the "normal" male audience that
Zodwa
usually shares on her social media. It seems that men now know better than to go around touching the star willy-nilly.
Read next:
Zodwa Wabantu Changes Up Hairstyle Again
If you have followed Zodwa long enough, it is a known fact that star is has never had a problem with audiences that are not afraid of touching her wherever they dare. One video in particular that people incensed was of the star literally having a man do more than use his hands to touch her in her nether region, the man seemed to have the intention of using his hand to "pleasure" Zodwa while she was on stage.
Read next:
Zodwa Responds To Backlash Received For Kissing Fans
But
Zodwa is not afraid to use her sexuality as a too
l. During her latest sit down interview, which was with popular podcaster, MacG on "Podcast and Chill with MacG, things go intense during a segment of the show. Zodwa and MacG managed to play a game that involved vibrators. Zodwa inserted that vibrator down there and with MacG holding the controls had to answer quick-fire questions. Eventually, the vibrator merely tickled the baby girl, which she was not shy from declaring. She even went on to suggest that she would prefer the real thing.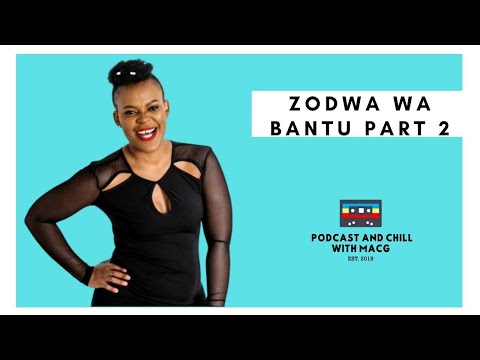 So, image the surprise that occurred with the latest video that she posted on Instagram. In the video, Zodwa is on stage and doing her usual routine. Front and centre in the audience is a male audience member that is clearly mesmerized by seeing Zodwa doing her performance live. But the man constantly has his hands firmly place in his pockets.


Zodwa must have seen the fascination in the man's eye. In an effort to induce a reaction she dance closer the man. Moreover, she indicates that he could touch her if he wanted to. But instead of jumping on the opportunity, the man keeps watching with his hands firmly placed in his hands. The former reality star eventually moved, and called a woman on stage to dance with her.
I think we can all agree that this year has not been the year for Zodwa and male love. Sis has been put through it this year when it comes to men. It would insensitive to bring up the past, but all we can say is that it seems that ex, Vusi Ngubane, shook the girl so hard that her table is yet to settle.
Read next:
Vusi Buthelezi Pays Lobola For New Bae
Image credit: