Khanyi Mbau has been receiving a lot of flak on social media about her looks over the past few weeks, and she is speaking out against the hate. 
The TV host took to Instagram on Tuesday to share some before and after pictures of her beauty transformation over the years.
The 30-year-old looks drastically lighter and some of her features have changed, but she says she is proud of the way she looks.
Khanyi talked about her beauty regime, and her cosmetic surgery, in a recent interview with True Love magazine. 
She told the mag: "I'm in the public eye so I like to be easy on the eye - I have my yearly chemical peel, and I use fillers in my face. My nose is my own but I use fillers to give it a better profile." 
Her cover shoot received major backlash, but Khanyi couldn't be bothered. 
She had a few choice words for her haters, who continue to hound her on Instagram. 
"Most ladies acting all unimpressed on my gram looking at changes but deep down inside know how badly they want to know, how, where, what…How much? It's ok hunnies… Secretly DM me, and you can relax I am a girls' girl… I will answer your every enquiry… Then y'all can head back on onto my page and hate later but at least you will be looking better," she captioned one of her before and after pictures.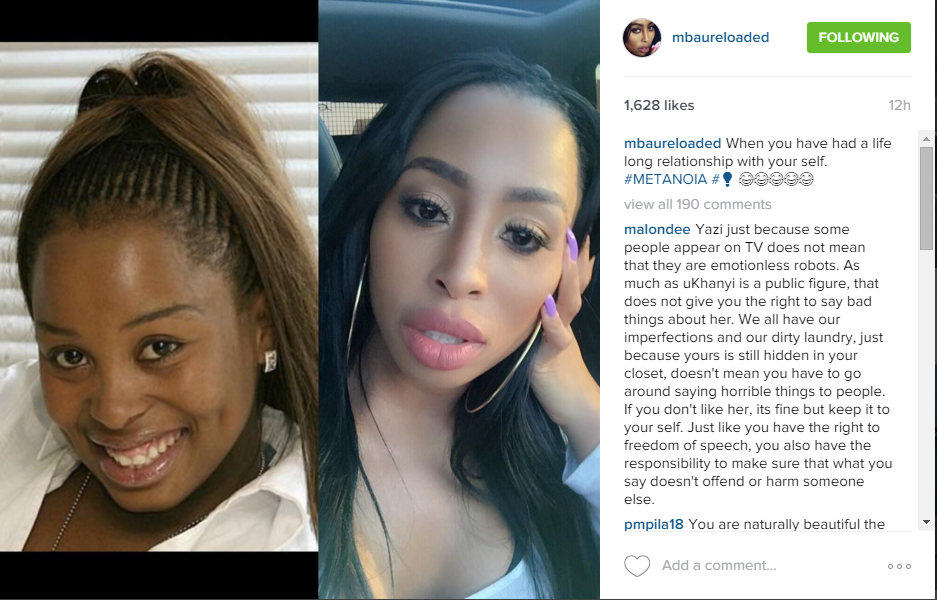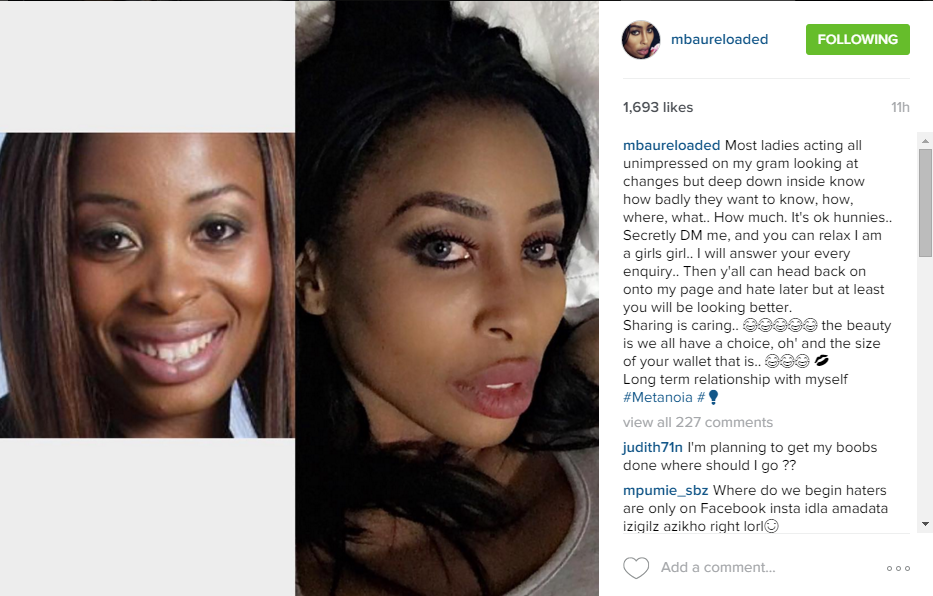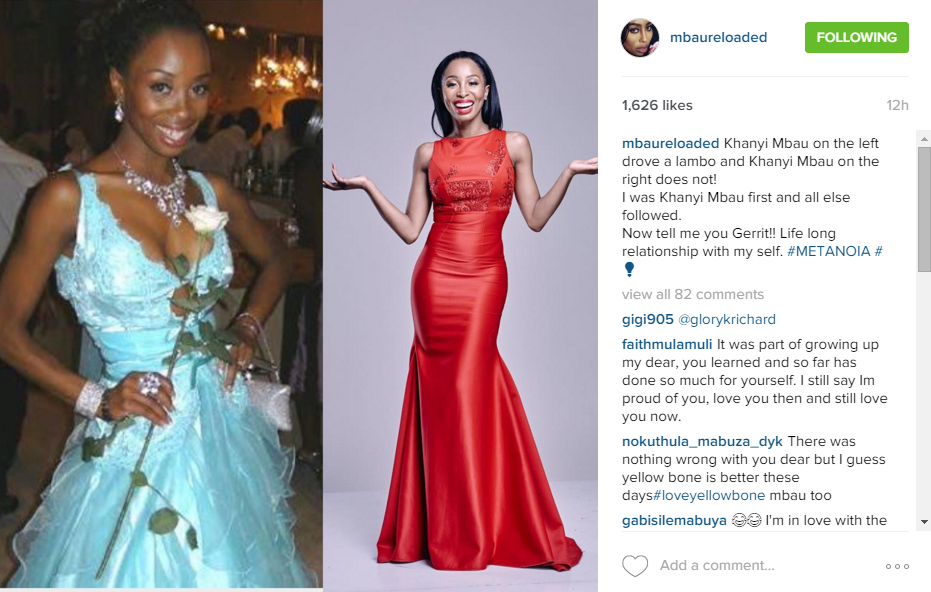 Read: Time for Tea: Does Khanyi Mbau love herself?
Image credit: Instagram/mbaureloaded