Hugh Masekela has made it clear that he doesn't like weaves. He's even gone as far as saying that he will not take a picture with a woman who has a weave or wig on her head. 
Speaking on 702 recently, Bra Hugh even added that he hates Indian and bloned hair weaves. Ouch! 
Read: Time for Tea: Bra Hugh's weave-a-phobia
However, it looks like he has changed his tune, if his pictures with Kuli Roberts are anything to go by. The radio personality posted pictures of herself with the Grammy award-winning musician, and she's wearing a weave. Hawu?!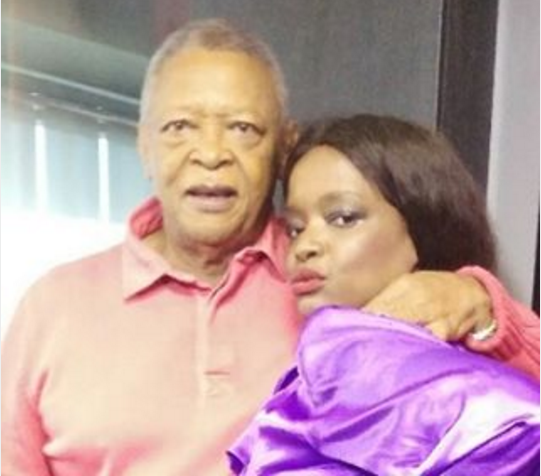 But how is this possible? We guess there are exceptions to his 'no weave' rule?
Some people left comments on Kuli's pictures. One comment read: "I thought he's allergic to weaves..." Another fan wrote: "He said he doesn't take pictures with ladies with weaves. What happened in this case?" 
Metro FM DJ Criselda Dudumashe also left a comment. She wrote: "Njani (how)??? He's even smiling!!! He said 'no weave if you want a picture with me'. Tjo!"
Read: Criselda responds to Hugh's weave comments
Image credit: Instagram/kuliroberts