South African model and television presenter
Ayanda Thabethe
recently took to Twitter to reveal just a bit about her love life.
Thabethe
tweeted and said that she loves her man. Many of her followers were surprised as they thought she was single all this time.
The beauty, who had been previously married to
Andile Ncube
and also dated rapper
Zulu Mkhathini
had been reported to have moved on with soccer star Bongani Khumalo. Ayanda has not commented on the rumours

She recently had an insightful sit down with businesswoman Amanda Dambuza. The two spoke about various subjects including Ayanda's personal life, education and future plans.

Chatting about her recent holiday, Ayanda revealed that she like going away once in a while. "I find that I always need to escape, all the time. I need to just find my grounding. Find my place of serenity and just be at peace with myself. Peace with my goals, my life, where I'm going and so I take those moments quite seriously," she said.
Explaining to the host why she prefers to keep her private life away from the spotlight,
Ayanda
added that she is still a bit hesitant to let people in that aspect of her life.

"I started to keep was what was dear and near to me very close to my heart. If it feels right and I want to share it. It's just a feeling thing if I want to do it then I do it. But, If I feel like I'm hesitant or I have to think about it then maybe it's not a good thing to show.

"I love to share more of myself but I feel like I'm going to get to that when I'm a billionaire or something. When I'm like listen, when I'm like listen – I actually don't care. Because it's such a sensitive world that we live in and we can't express ourselves. I always say in terms of our freedom of speech – is it really free? Especially when you are dependent on brands. You can't be as free as possible, you have to be socially responsible. You have to consider the greater majority. It's not all about your perceptions. And that is the trade off you taken when you become a personality and a brand, unfortunately. But I think if I had all the money in the world, I would let it loose."

Check out the full interview below.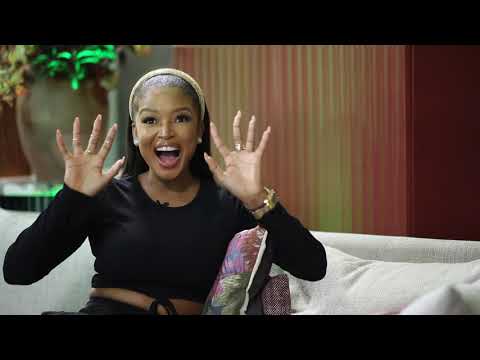 Main Picture Credit: Ayanda Thabethe Instagram Account