The pair has been together for 9 years, and they will be celebrating their 1st marriage
anniversary
in March this year.
They shared that they met in Drama School back in 2012. "It was my first year, and it was his second year so he was my senior...I was taking photos in a common area of our school and my friend walked in to say, "listen there is a guy who likes you,"
Lesego
said sharing how they met.
Bonko said he eventually approached her, and the rest is history. "She is probably the most beautiful person I have ever seen...I knew that this person is someone that's gonna be in my life forever," he said.
The couple also asked and answered a few questions from one another about their relationship. You can watch the full episode below.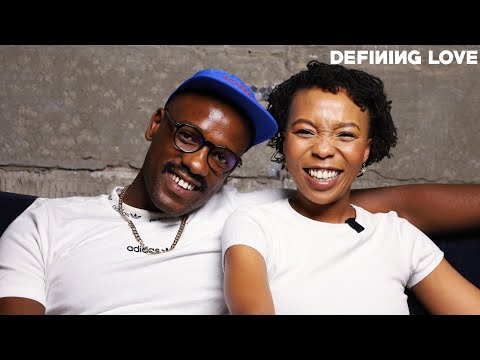 The couple is also flourishing in their acting careers. Lesego was starring on
Isono
as Lindiwe. She bid farewell to the show early last year. She said portraying the character was such a privilege.
"I fell so deep in love with Lindiwe's story. Preparing this role was very therapeutic as I was at a point in my life where I let God's will take over and I left everything in his hands including Lindiwe's story.
"Being on the
@isono_betafrica
set was nothing short of amazing. I mean everyone there was so nice, from the AD, wardrobe, Makeup, Crew, Director, and Co-Stars," she wrote on Instagram.
Lesego has also got to work together with her husband. They were both featured on the Netflix original comedy 'How To Ruin Christmas'.
"I truly enjoy these opportunities for us to be employed together and play ourselves," Lesego wrote on Instagram.
Meanwhile, Bonko is currently starring on Showmax's popular telenovela 'The Wife' as Mqhele Zulu. He also recently bagged a lead role on SABC 1's 13-part romantic-comedy series titled 13 Weeks to Find Mr. Right. Read More:
Bonko Khoza Takes The Industry By Storm
This week, it was reported that 'The Wife' smashed its first season's records with three times as many viewers on the first episodes of the 2nd season. In the new season, viewers got to see the new lead lady
Khanyi Mbau who plays the character of Zandile.
Khanyi previously opened up about her new role revealing that it was a very daunting experience for her to get to play Zandile.
She added, "...especially to come into a family that is already established and but shout out to the directors the cast, and the crew for making it such an easy transition for me. It is like getting into a new school and the class does not know each other and I need to catch up to their frequency, it was not easy but you guys made it very easy."