Da L.E.S
has opened up about his friendship with rapper
AKA
and where they stand currently. The rappers who were thick as thieves a few years ago, were rumoured to have had a fall out which resulted in their broken friendship.
Read more:
Tembe Relative Drops Bomshell On MacG's Podcast
Les was a recent guest on BET's Behind The Story which is now hosted by Nomalanga Shozi. He spoke about a number of things in his life, including his broken friendship with AKA.
He told the host Nomalanga that he does not like confronting people and that he trying to protect his peace, "People who know me know I'm a non-confrontational guy, you know what I'm saying? So if I don't really get with your energy anymore I have to protect my energy first."
Les added that he does not want to entertain any rumours, "So that's where the relationship is right now, it's putting my energy first, self-preservation first and I just keep it moving. All that 'he said, she said', I'm not with all of that," he said.
The rumours he is talking about are the ones where it was alleged by an alleged close Anele Tembe relative who said AKA impregnated his baby mama Aurea Alexander.
The so-called Tembe relative wrote an anonymous letter to
Podcast And Chill With Mac G
's team and it was rather explosive. The team thinks the letter was sparked by AKA's participation at the
Nedbank Cup Finals
. Sol Phenduka, Mac G and The Ghost Lady said AKA dug his own grave when he performed.
"Nelli was suffering in her relationship she struggled with cheating and abuse from Kiernan (AKA). It started last year she had mentioned to me that she had tried to take her life after finding out he had been sleeping with other women. But what really shook Nelli was when she found sexual messages on his phone [between] AKA and DA L.E.S' baby mama.
"She was devastated and the messages broke her heart, it was all there in plain sight AKA was having an affair with Aurea, Da LES' baby mama who was very much involved and still in a relationship with Da LES. They have a daughter together, Kiernan has been to multiple birthday parties for their baby," Mac G continues to read.
This person then alleged AKA sent Aurea hush money, "Kiernan sent Aurea R20 000 to silence her after she was feeling guilty and wanted to tell DA L.E.S. Nellie found the messages and communication about the situation and she immediately called Da L.E.S to tell him and she sent him all the screen grabs.
"DA L.E.S confronted Kiernan the two stopped speaking. Nelli says she felt betrayed, she was hurt, broken and completely cut out Kiernan."
Les also made things worse by making a song called Gucci Snakes a few years back and people thought it was directed at AKA. But he refuted those claims on
Lasizwe's Drink Or Tell The Truth
YouTube show.
"that track was never about AKA and that's on period. No.2 don't believe everything that people say and No.3 I love my family with all my heart so I just decided to choose a path of family and I got a new kid on the way."
"We were at the Spa the other day and we were just conversating so there isn't any beef just because MacG said something it does not mean it is true."
"Gucci snakes is not about AKA, what the hell! Gucci snakes is literally about Gucci snakes."
Watch his interview on Behind The Story below: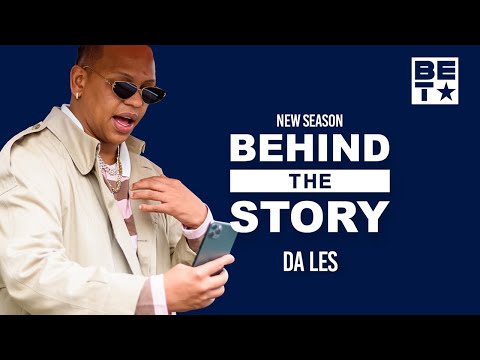 Read next:

Image credit: ANMG