Love is a beautiful feeling, especially when the person you are in love with is reciprocal. It makes you smile for no reason; it makes you want to live those days when the world seems against you. In short, we all want love, but unfortunately it's also not that easy to find.
Naturally, some people explore other avenues of finding love, be it blind dating, online dating, speed dating or making sure you attend every party and wedding you are invited to in the hope of meeting your soul mate.
Date My Family is a new reality series providing people with a platform to meet their true love. It's simple: the single person is sent on three dates to meet the families of three potential partners, and he/she will choose a partner based on what the families say and do.
This week we met the beautiful Asanda, 36, and the three hopeful men, Thabo, Nkuli and Bongani.
Thabo chose his brother and friend to represent him - big mistake. These men prepared what I can only describe as "when I was at res" cooking. You can't serve a guest rolls with green salad mixed with chilli. In fact, is that even a thing, green salad and chilli? If yes, I need to go for cooking lessons.
To completely obliterate Thabo's chances, they explained how he used to be a serial dater and now he's tired. You don't do that. Nobody wants to know about their potential partner's past shenanigans. I don't know, maybe these two got jealous when they saw Asanda.
Then it was Nkuli's family. I liked their cooking and his mother proved to be a good host. Unfortunately, Nkuli was rejected because his spoiled younger sister refused to dish out the dessert for Asanda. Advice: don't choose kids to be part of the people representing you, let the kids play as they don't understand such things.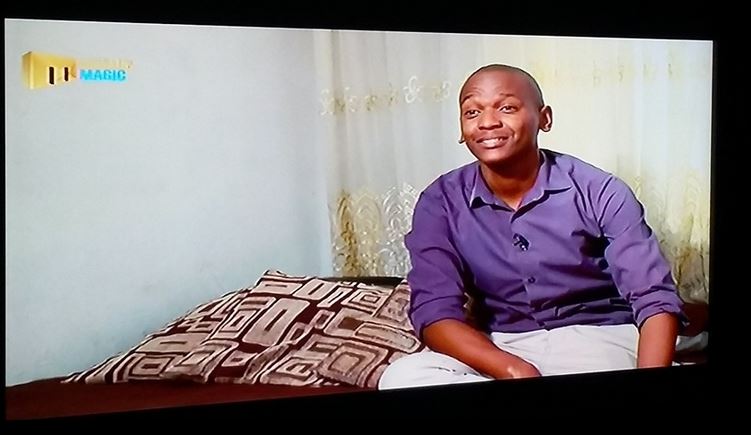 Finally, the bachelorette, who was always dressed to impress, met Bongani's family. At least he chose people who knew how to cook and painted a good picture of him. The food was so good that she asked to take some with her.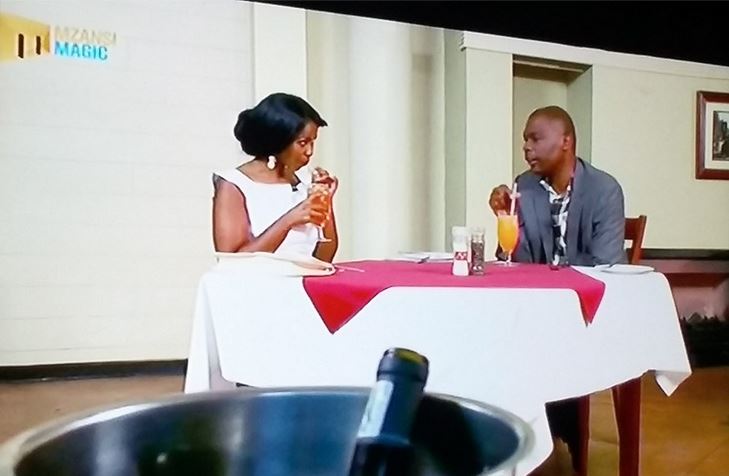 The fact that there was no spark between the two when they finally met wasn't surprising. What was funny was when Bongani kept enquiring about his Tupperware. The man made it clear about how much it meant to him and he wanted it back. Maybe he didn't really want his container back but was just annoyed over a failed attempt to find love.
As for the Tupperware jokes on Twitter...
We've got the scaftin 😂 #DateMyFamily pic.twitter.com/dyzThOHPvS

— Dj Shimza (@Shimza_dj) June 21, 2015
On a point of order; Asanda we just want to know, when will you #BringBackTheTupperware #DateMyFamily pic.twitter.com/RkFPkV4Dp9

— Dr. Lindelani (@DrLindelaniM) June 21, 2015
I hope Asanda has learned to carry her own container if she knows she likes asking for leftovers. I think we need a follow-up episode to see if he managed to get his container back.