Nonhle Ndala has a lot of people talking about her every Sunday evening. This is because of what she gets up to on Mzansi Magic's Diski Divas.
People love to hate Nonhle, who is expecting a child with footballer Andile Jali.
Although some people's comments are on the negative side, Nonhle doesn't seem to be bothered. Instead, she seems to have focused her energy on her unborn child.
She wrote on Instagram: "A mother's joy begins when new life is stirring inside of her. The realization of the honor and privilege to assist God in creating a miracle. When a tiny heart beat is heard and a kick that reminds me I'm never alone. You fill a place in my heart that I never knew was empty, the strength of my love for you never ceases to grow..."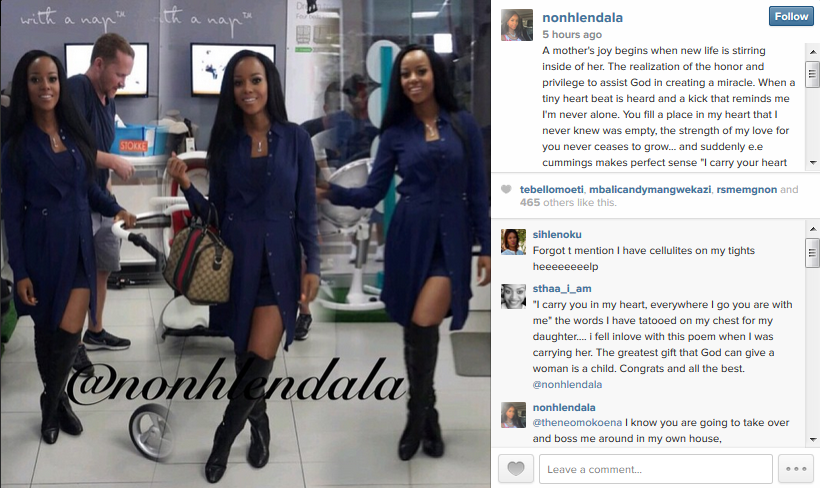 She thanked her family and friends for their contribution in their lives and added: "Almost there and still looking & feeling Ahhhhmazing!"