David and Namgidi Masemola have just added great pressure to all couples planning on getting married in the next couple of months.
Mr and Mrs Masemola's wedding was a testament to how great their love is for each other and we can confidently say that this was the best wedding of the season thus far.
From the décor, to the extravagant wedding gifts, we honestly saw no fault in this wedding which looked like a festival more than anything else.
One thing we respected about the Masemola couple is how they financially planned for their wedding. We don't think we can handle another Ratanang and Wanda episode.
It was evident from the beginning that money was not an issue with this wedding, especially when the couple revealed that their wedding was going to be at a stadium… yes, a stadium!
And the fact that they invited 500+ proved that the couple is sort of a big deal in the community.
Most weddings on OPW do showcase the beauty of African cultures, but this wedding just took things to the next level when it came to displaying how proud David and Namgidi are about their Ndebele culture.
Namgidi looked absolutely gorgeous every time she appeared wearing her cultural attire. The attire was so beautiful we actually preferred to see her in her Ndebele clothing rather than her all white wedding dress.
READ:#OPW: Abstinence is key for Chris and Babalwa
Before we go any further, we absolutely have to take our hats off to Nono Events company for the Décor. Even Twitter, which is usually hard to impress, had to give it up for this wedding's décor.
We were all in awe of how beautiful the entire set up was.
Props to the decor guy!! The decor is really classy #OPW pic.twitter.com/c20YwGVX1D

— Gaositwe (@GigiRantie) April 24, 2016
*claps hands* this deco dude knows his thing #OPW 🔥🔥🔥🔥👌👌👌👏👏👏👏

— Lesego Semenya (@LesDaChef) April 24, 2016
Shout out to the Decor guy man homie did his thing #OPW #OurPerfectWedding

— IG: _Iamthato_ (@_IamThato_) April 24, 2016
The decor guy impressed so many people that his business even got promoted on social media by people who were watching the show.
And just when we thought we had seen it all, David, who had impressed us by getting his suit flown in all the way from Italy, made the wedding even more perfect when he brought out the big guns and bought his beautiful new wife a car... and not just any car, but a VW GTI!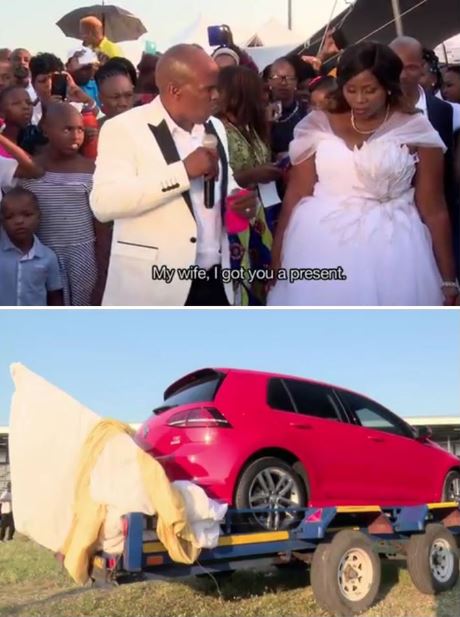 This gift made a lot of us realise that we were never ready!
We're very sure some people went back to the drawing board after seeing this episode.
READ: #OPW: A perfect wedding on a tight budget
#OPW should probably skip a week and not air next Sunday to allow SA to get over the slayage that was tonight's wedding! #OurPerfectWedding

— Sechaba (@sechabakou) April 24, 2016
What we also enjoyed about this wedding was how gorgeous Thembisa Mdoda looked. All of her outfits were just on point - it's as if she knew that she had to dress to the nines for one of OPW's best episodes so far.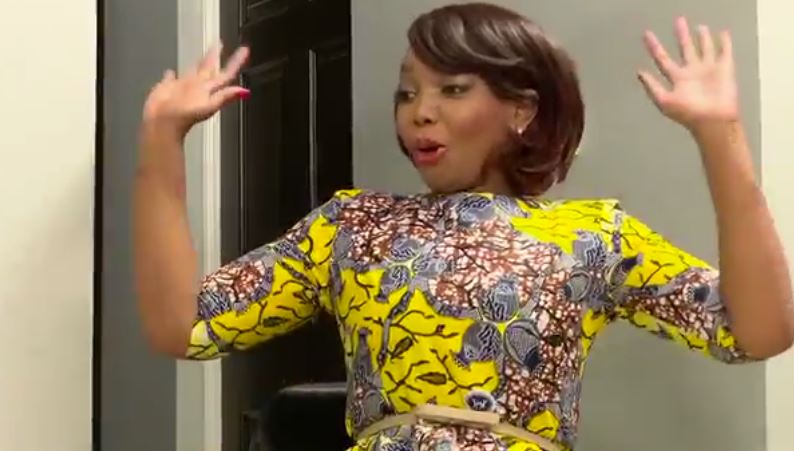 Well done to the couple, this was a stunning wedding!
Image Credit: Facebook