Tino Chinyani
and
Simphiwe Ngema
celebrated their son's first birthday yesterday, 23 June.
Tino penned a heartfelt birthday message for the birthday boy and said,
"Crazy that's it's been a year already & it still feels surreal but seeing you smile reminds me that this truly is one of the best chapters of my life. To my mini me & my lil homie I pray that your wildest dreams come true & that the Lord blesses you with abundance in everything you do. I pray everything you touch turns to gold & diamonds & I wish for you nothing but the best in life & I promise to always be by your side to help you chase your dreams & goals. My legacy continued & a light in all our lives. I love you & always will unconditionally. Happy 1st birthday Tiyani Micheal Kemorena Chinyani"


Read More:
Simz Ngema On Bishop Makamu
The couple had not revealed the name of their son but in a recent Instagram post, Tino gave South Africans the full names "Tiyani Micheal Kemorena Chinyani"
Mother to the one year-old, Simphiwe Ngema wished the little one a sweet but very short message that read,
"Here's to the best year of my life. Happy 1st Birthday Bhuka"


Read More:
Snaps: Simphiwe Ngema's sexy photoshoot
"…From losing Dumi, I learnt how to love more. From losing Dumi, I learnt how to hug longer, how to kiss longer, how to be present…You learn how to be present in every moment so I love Tino with my soul…with my everything because I know that we live on borrowed time… I learnt to live because I know what it feel like not to want to live".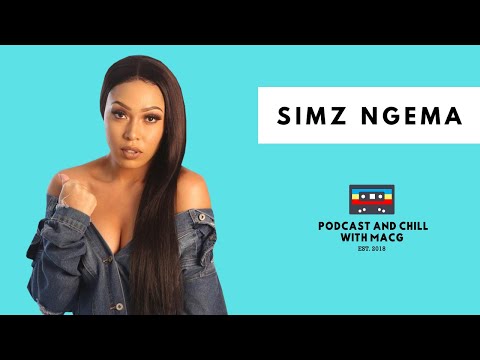 Celebrities
have flocked to the comments section to wish the couple's son a lovely first birthday.
Gomora
's series producer Lulu Hela said,
"Can't believe it's been a year already! Happy birthday pretty boy"
Tino
recently graced the cover of the United Kingdom-based magazine CLASSIQUE's June issue.
Describing the theme of the June issue, CLASSIQUE's website said that, "In this issue, we are celebrating all the hardworking Kings from different communities and we are getting their perspective on how Mental Health affects all of us, especially men, and most importantly we are discussing how to manage and overcome different life challenges,"
Read Next:
Tino Chinyani Graces An International Magazine Cover
CLASSIQUE magazine also wished Tiyani a happy birthday on its Instagram page

Tino also has a clothing brand for his son, Tiyani. Simphiwe was rocking the brand on the Podcast and Chill with MacG episode. Talk about creating a legacy for your child.
From us at Zalebs to the beautiful family, we wish you nothing but an amazing birthday Tiyani. We cannot wait to see you become an amazing man that you are destined to be and bring joy to those around you.

Main Image Credit: Instagram/@tino_chinyani