The beautiful and formidable Basetsana Kumalo has just dropped her first memoir - Bassie: My Journey of Hope, and we're offering you a chance to get your hands on it!
Tipped as an inspiring memoir, the book shares the secrets of the former Miss South Africa's success and all the lessons she's learnt along the way.
From her stint in the beauty pageant industry (did you know she was runner-up to Miss World in 1994?) to interviewing the likes of Oprah and Michael Jackson to becoming the first ever black presenter on glamourous magazine TV show
Top Billing
,
Bassie
has definitely broken boundaries in every aspect of the industry.
A force to be reckoned with, Basetsana is one of SA's top businesswomen and with her TV cap on, she produces hit reality shows
Our Perfect Wedding
,
Please Step In
and
Presenter Search on 3.
Bassie is also expected to touch on other aspects of her life in the memoir including her marriage to
Romeo Kumalo
, life as a working mom and why she chooses to keep her kids out of the spotlight.
She's also vowed to shed some light on the stalker who has harassed her for decades, and the spurious 'sex-tape' allegation that rocked her family and almost destroyed her career.
Want to win a copy of Bassie: My Journey of Hope?
To stand a chance, you need to sign up for our WhatsApp news blasts. Here's how....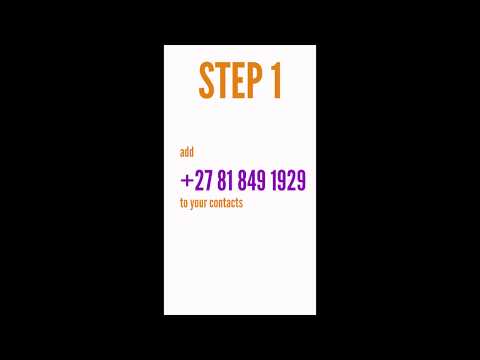 STEP ONE:
Add ZAlebs as a contact in your cell phone. You MUST do this in order to be added to our list. Our number is: +27 81 849 1929
STEP TWO:
Send us a WhatsApp message with your full name so that we can add you to our WhatsApp community.
....DONE?
You can now chat to us directly via WhatsApp and don't worry, we will also never share your details with anyone else.
Sign Up today and not only will you receive the top stories delivered directly to you, but you'll also always be in the running to win any of our future competitions!
The Bassie: My Journey of Hope competition closes on Friday 11 October 2019
Image credit: Facebook Basetsana Kumalo