Bra Bob
's a career spanned over 3 decades, having worked on numerous radio stations. ZAlebs recently had a pleasure to secure an interview with the radio presenter, a few days before his departure. This was ahead of releasing his long awaited
​Jammers House Volume 1
compilation.
The 12 track album includes nostalgic hits such as
"Sing it back
", I love the way you love me" and "
Share My Love
"
.
He described the compilation as a commercial body of work that has helped House music to be loved and cherished in South Africa.
Bra Bob said everything he has done in his illustrious career from music to radio, nothing was unintentional and he delivered effortlessly.
The late broadcaster said the idea of Jammers House Volume 1, started before his first CD
Get funky, featuring soccer legend Doctor Khumalo
. He said during the time numerous artists were also releasing so, he felt he wasn't going to do justice to his compilation.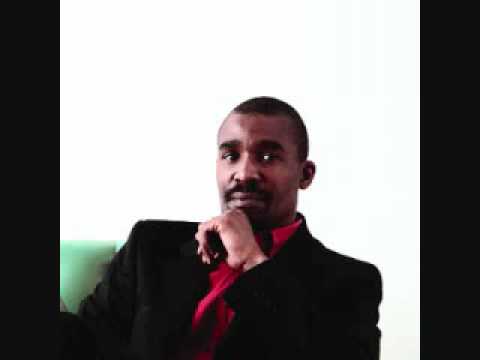 Source: YouTube
Speaking about why he released it this year he said, he wanted to remind people of how house music started.
"All the music you are hearing right now Kwaito started with house music, some genres died and house music was born. This was the beginning of a South African international artist of a different kind because, international exports were your Merriam Makeba but now it's your DJ Coffee and Shimza," he explained.
"I want to remind people that House music was actually protest music, It was formed by the gay community in Chicago because it was the end of the Disko era and they needed a place for them to settle and articulate their feelings about how the world was treating them."
He said he also wanted his contributions to the genre to be documented. "The other is for prosperity reasons and I really wanted my history in this genre of music to be documented and no one else was going to do it except for me and you want people to remember when they really had a good time."
He said every track in the album has a meaning to it and it tells the history of House Music.
Bob Mabena
said the the timing for the release of his compilation was impeccable because he wanted to leave a great legacy in house music. "I feel now the space and the time is right, I can actually document my contribution to House Music and this is really what it is, sometimes I just realize if you do not tell your own history you might get carried away during the process," he explained.
Bob Mabena said he had to put in the hours to work on this compilation because he initially thought it just involved mixing songs but it involved the art of mixing and doing everything with passion.
He said he worked with Jazzy D on his compilation and a few other people who also helped him to source the songs.
The legendary presenter dabbled in many things and he was always passionate about his job. Asked about how he managed to do everything he said "I put my all in everything no half measures, there is only thing in my career i did half hard and it was difficult for me to do. I was not part of the society and that is motor racing. That world was not welcoming, so my heart was not into it."
Asked what he wanted to be remembered for he said "Two words resilient and consistency. You know there is a lot that goes behind the mixer you gotta love what you do, back then in the days you could fool people, you could do things without a passion and still make money, now consumers are not stupid they can tell when you are just not into it and this is the divider," he explained.
Bra Bob said this year he was planning on releasing his biography and was also working on a radio book "This book was going to be a very useful book to programme managers I find that when it comes to the backroom of radio, there is a lot that many black people who have been on that space do no know, a lot of my people want to be on the microphone but there is so much to radio."
He said he had finished writing book but his biography was incomplete. As the country battles with the Covid-19 pandemic, the artist said he spent most of his spare time during the lockdown period working.
"I'm doing a lot of home work, my cousin and I a funny story, we have an uncle who passed away who was a brick layer and sometimes he used to call us to come and work with him so we learnt how to brick lay and so i built my own shack with bricks and water, I paint and I'm doing a lot of manual labor."
Bra Bob said he was also listening to a lot of music and had asked his wife to organize his CD's, and he found some really great albums from back in olden days.
Rest In Peace Bra Bob Mabena.
Image Credit: EWN