Reality TV star and Idols Sa judge
Somizi Mlhongo
has revealed that he would date Sol Phenduka because he finds him attractive.
There is no doubt that Somizi never holds back on speaking the truth and he is not afflicted with the "abantu bazothini" syndrome. Somizi was a guest on
Sol Phenduka
and
Dineo Ranaka
on
Kaya 959
.
According to the Idols SA judge, "the other thing" that Sol does not do him justice. It seems Somizi was throwing shade at the video quality of
Podcast and Chill with MacG
.
"I never thought I would say this but I think Sol is very attractive. Like honestly, you've got beautiful teeth. Lips are nice. That thing you do on the other side, I think the quality of the screen is not doing justice to you," he said.


He added, "I would date you." Somizi also revealed that the last time he was involved with a woman was 5 years ago. Responding to Sol's question he said "It wasn't a relationship. Not everything you touch must be a relationship nowadays."


He also opened up discovering that he is pansexual. "At some point, I thought I was gay, at some point I thought I was bi and now I'm pansexual," shared Somizi.


"Being pansexual, I'm attracted to whomever I'm attracted to at the time. I'm not actually into a specific sexuality. It's the vibes and the chemistry that I'm feeling at the time. And it could be a guy, it could be a woman, it could be a trans."


Somizi said he does not want to be boxed into one sexuality "The older you get, the more you find yourself and you explore and it's okay," he said.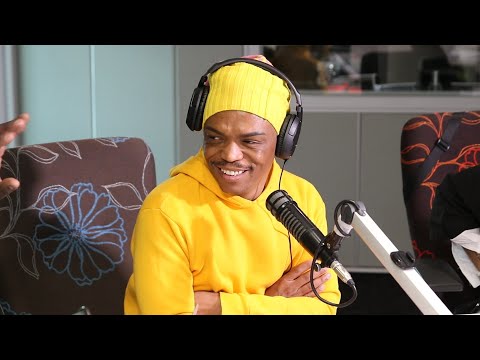 Somizi recently debunked rumours that he will soon with his alleged
fiancé Pholoso Mohlala
This follows after
City Press
reported over the weekend that Somizi has allegedly paid lobola to his alleged to
Mohlala
.
The media personality slammed the reports and and said Pholoso is married and he has a wife. "There's a story about me that I am getting married and a wedding is in plan and I've paid 1.5 million for lobola to Pholoso. I don't have an issue with that because I'm used to people writing sh*t about me. They only got one thing right, that I know Pholosho. Pholosho is married, he's got a wife who's pregnant, and we are just friends."

Somizi said the publication has now caused a rift between him and his partners, " I have two people that I was dating, one has money and the other doesn't have money but I have to explain to these two people what's going on. And I was still going to choose between the two of them, which the obvious case is that I am going to choose the one with money but I have to be decent and tell him first that I was going to leave him. Now he's left me first because of the City Press story. City Press ruined my plan," he added.

Image Cred: