Shimza
is the true version of how one makes it out of ekasi by following your passion and your dreams.

He is well-known for his one-man show that happens annually in Tembisa and he is known for his international act moves. He is regarded as one of the highest-paid Deejays on the continent.


Here is how he rose to fame and became one of the best DJ's in the country.
Shimza Age
Shimza was born on the 15th May 1984. He is 36-years-old.
Shimza Early Life
Shimza was named Ashley Raphala when he was born in Swaziland. However, Shimza grew up in Tembisa, Ekurhuleni.


Shimza was raised by his grandfather who used to call him Shimi. Through that nickname, it developed into him being called Shimza which became his stage name.
Also read:
Is Jub Jub Firing Shots Again?
Shimza Relationship
Shimza was in a relationship with K Naomi, but the relationship did not last and they broke up.
According to the interview on MacG podcast, Shimza shared that they met on Instagram and he really liked her and they connected.
"I liked her but the situation was not an ideal situation. There were just too many things at the same time."


"I don't want my sh*t to be in public. But with the Naomi thing, it was cool. A lot of people didn't know we were dating. Most people knew about it when she went on Twitter and started to rant. It was like, 'Dude, it didn't work out'."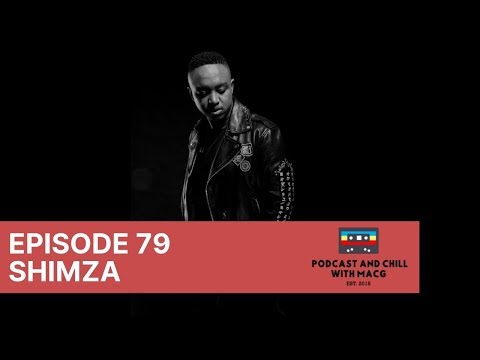 Shimza has a daughter, but has never revealed who the mother is.


Shimza Career
Shimza started his career at the age of 15.

He received some great motivation to chase after his dreams and he ventured into house music as a DJ in 2003. After having a remarkable entrance, it steered him to win the Red Square DJ Competition in 2006.


Shimza was a participant in the South African Music Conference (SAMC) competition for upcoming Deejays and he won the competition.
As he continued participating in different competitions, Shimza won the Gauteng Carnival DJ Competition in 2011 which gave him the much-needed exposure he needed to be recognized in the music industry.


After winning the Gauteng competition, different Deejays started booking him and he played at big concerts including the Spring Fiesta and YFM gigs where he played alongside legends such as
DJ Fresh
,
Black Coffee
and
Oskido
.
In 2013, Shimza was signed to Soulistic Music record label which is an international record label owned by Black Coffee and through that, it saw him taking his place on a roster alongside internationally established artists such Black Coffee and
Culoe de Song
.
In 2016 Shimza made his Ibiza debut at Destino's Closing Party alongside Luciano. His latest track "Destino" - 2 track EP included a remix from inimitable Karizma.

Shimza confirmed that he signed on the dotted line with United Talent in 2020, a US based talent agency. According to TshisaLIVE, the agency represents some major legends and mega superstars like, Akon, 21 Savage, DJ Khaled, Young Thug, Burna Boy, Nasty C and Lauryn Hill.




The DJ also stressed how important is was to further his career.


Shimza Black Coffee
In 2019 he spoke about his relationship with former mentor Black Coffee. Shimza started his career when he was signed to Black Coffee's record label Soulistic.

However, he left two years after reports that the label boss was cheating his artists and stifling Shimza's growth made the rounds on social media.
Shimza however, stands by Black Coffee and believes his intention is to grow artists in the South African music scene.

According to Shimza, "He doesn't book me for his stuff and they are trying to make it difficult for me to book him. He is a bit expensive, obviously. I appreciate that".
Shimza One-Man Show
Shimza is a well-known deejay who has won the hearts of many by being a high profile DJ.

The One-Man show is annually held on Christmas Day to raise funds for underprivileged children. Through the show, Shimza gets to buy clothes, food and other necessities for the children.


The One-Man show grew to become brand that has been happening for a decade and has created a culture that people in Gauteng get to enjoy and honour every year.
The show also sponsors school kids from his hometown of Tembisa whilst also driving job creation for the youth. Over the years the event has showcased some of the South African music giants such
AKA
,
Cassper Nyovest
,
Riky Rick
, Black Coffee,
Mi Casa
,
Black Motion
and more.
In 2020, due to Covid-19, Shimza hosted the One-Man show before Christmas. He held the lockdown edition of the show and this was live from the Nelson Mandela statue at the Union Buildings.
His aim was to raise funds on
@mtvbaseafrica
towards Covid-19
@solidarityfundrsa
and the Nelson Mandela Foundation,
Each One Feed One
fund
Shimza Online Party
Shimza isn't only a brilliant Deejay but a remarkable entrepreneur who saw the gap in entertainment since the rise of Covid-19 and teamed up with
DJ Ph
to bring the entertainment world alive during trying times.

He hosts an Online Party that airs on Channel O and features different artists every weekend. Shimza has used the opportunity to work on exposing the upcoming talents by inviting them on challenges of posting their set in hopes of getting them featured on the Online Party.
Shimza Controversy
TNS
left fans a disheartening Instagram live where he alleged that there is a group in KZN called 'Durban United' who is scheming for his demise.
The hit music
producer was begging for his life
in what seemed like a desperate cry for help when he broke down in tears telling the schemers to take the music and spare his life.
This time around
Shimza
was also being scrutinized over his involvement. Which was sparked by the fact that this whole saga 'started' when he was cancelled to perform at his
lockdown party.
It was alleged that TNS travelled all the way to Johannesburg only to be informed that he was cancelled and replaced by another Durban artist,
Tira
.
Shimza commented on the issue when asked by fans and he said that they could not shoot so TNS went back to Durban. He then later contacted him and discussed how he was going to be compensated.
Shimza Cars

After securing his residency at Ibiza and having a successful decade with his one-man show that takes place annually.

He has elevated his way to the top as he has built himself a beautiful mansion and owns a set of Mercedes-Benz vehicle's including the Mercedes-Benz G Class AMG and he owns an A45 AMG Sport.


Shimza Philanthropy
Shimza worked his way up the ranks as a Philanthropist and has ensured that he helps where he can.
He formed the Shimuzic Foundation and has been able to give back to the community, in more ways than one.
Shimza continues his journey as one of the top-ranked Deejays in Africa and he is focused on growing his brand regionally and internationally.
Read more:
Zenande Mfenyana Biography: Pregnancy, Age, Early Life, Education, Relationship, Career, Award, Philanthropy, Brand Endorsements, Controversy, Hairstyles

Image credit: Instagram