DJ Zinhle is one of the most adorable pregnant women out there. The DJ, who's expecting her first child with rapper AKA, has been sharing her journey to parenthood on social media. And her fans are definitely not complaining (Nor are we).
The female entrepreneur and trendsetter shared the most adorable picture on Instagram recently and the reaction was beautiful. She posted a pic of AKA kissing her belly and captioned it: "Hello world."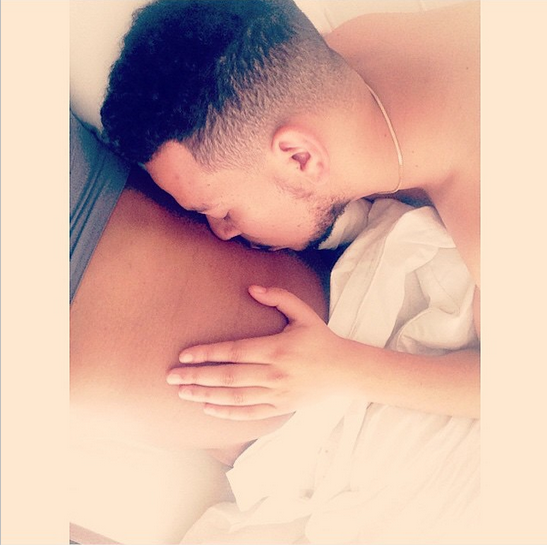 The snap obviously melted a lot of people's hearts. One fan wrote: "Maybe it's my preggie emotions but @djzinhle this is an amazing picture..." Socialte Uyanda Mbuli's comment was: "Oh My God!!! This is everything @djzinhle." Another fan expressed that this is a blessing. "I freaken love that," the fan wrote.
Although the two parents-to-be are enjoying their moment of limelight, it seems like some people still won't let them be. We already know that Twitter folk have absolutely no chill, but some of the reaction has been unbelievably inappropriate. Someone took to Twitter to tell Zinhle that she hopes that AKA doesn't dump her. Zinhle's response was epic. She simply put the person in her place and gave her some free advice.
Zinhle wrote: "We need to stop raising women who think that a man is everything. So what if he dumps me? Am I going to die?"

That troll was probably not expecting that, huh? Way to go, Zinhle!
But... we still want to know what names they are thinking of!