Hulisani Ravele
is a 34-year-old South African broadcaster popularly known for her stint on Yo.tv where she referred to as CC between 2000 and 2008.
In an interview with
Mac G
back in 2018,
Hulisani
opened up a bit about her relationship with
Psyfo
and why they decided to end things.
She said their relationship was longer than 10-years and their decision to date was mutual. "It was a 'I see you' you see me."


On How She Balanced Her Personal And Work Life During Their Relationship
"I was trained to be a profession and so I will always come above and beyond whatever else is happening. And if anything I've found that if you are dating within your industry or your work line, you work extra hard so that nobody things that you are getting favours. So that nobody can doubt that this girl is good."


The Reason Why They Broke Up
"Life happened," she told
Mac G
. They didn't break up because anyone cheated.
She also doesn't regret dating Psyfo for that long.
"No, what's the waste? Here's the problem, when you set your benchmark and your goal as marriage, kids and a house – you are not in enjoying what it is in the right now," she said.


"You'll find that for so many of us, because the goal is not at a relationship level, just as rationing to one another as humans, it's a 'until I have a ring on it it's not real.' To me at the end of a day, a marriage is just a relationship that just has a certificate attached to it.


"People grow apart. It was literally one of those"


Hulisani's Celebrity Crush
To our surprised, she revealed that
Cassper
was her celebrity crush. Remember this was back in 2018 so it could have changed in 2022.
"This is my first admission on this podcast, Nyovi o nale… It's not a crush that you are trying to do anything with. It's a crush that you just like…


"He is one of those that you like… I like to crush on you. I like to see you do well."


The Kind Of Man Hulisani Was Looking For In 2018
"I often find that people that are my age are not at the level of maturity and I say that because if you think about it I've been working all my life. So, want a normal 30-year-old is doing is not what we're doing. We've been exposed to so much life.


"You must be God-knowing and God-fearing. For me it's just a person that is very grounded and in-touch with their spirituality. That is important for me.


"And someone that is very centered and close to his family. In terms of money, I strong believe that I will not ask you for that which I cannot give myself," she told Mac G.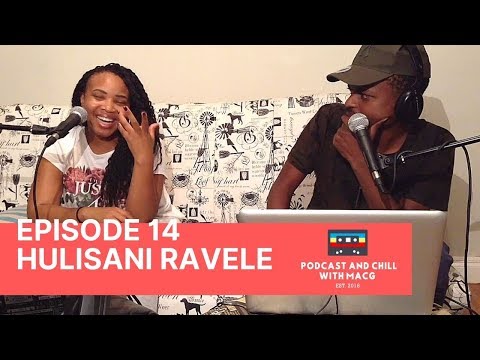 Main Image Cred: