The nation is still in disbelief following the untimely passing of 37-year-old
Kwaito artist Mshoza.
Tributes have
been pouring in for the hitmaker
through social media from her fans and friends in the music and television industry.
Khanyi Mbau who first broke the news about her passing has also revealed the details of her memorial and funeral.
A some of her celeb friends such as Khanyi Mbau, Kelly Khumalo and Amstel were in attendance at her memorial which took place yesterday.
Thanduxolo Jindela her manager had this to say about her as told to
TshisaLive.
Sonto Wam, please pardon me for not e-mailing this but I don't know your new e-mail address. Finding fitting words to pay tribute to someone of your significance in my life is a tall task for me. Mshoza, it took days for me to write this. Yesterday I went into your house and as I sat down in your bedroom, your presence was palpable. I could feel your spirit comforting my soul. I now connect with you on a greater level. I am writing this filled with tears because all this is still fresh to me. When your health failed you I was worried because I couldn't comprehend how you were going to cope with that as you were a woman of great strength. My heart is in pain but I am smiling because I know you are looking at all of us with a smile.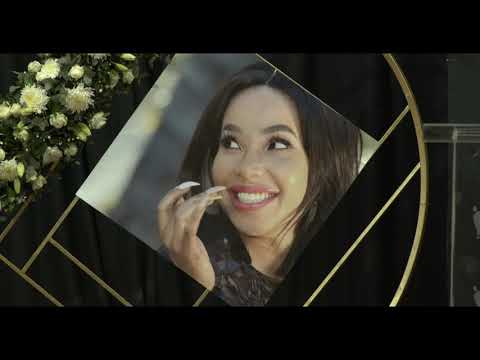 The Kwaito star's close friend
Khanyi Mbau
broke the news of Mshoza's passing. Posting, "
REST IN PEACE MY LOVE . I am tired 2020,"
wrote Khanyi. Several reports suggest that the star, who was reportedly diabetic passed away at a Johannesburg hospital after contracting Covid19.
I_Am_Bucie Tweeted,
Mshoza bantu "And have you checked emaphepheni basabhala mina So nywere nywere bathi ngishintshe amacolour mina "

@IamCatchvibe labelled Mshoza the godmother of music, which is something we also attest to.
"The world underrated her, body shamed her, called her names but through it all she won, conquered and inspired many. The godmother of KWAITO, the Queen.
of KWAITO, Long Live Mshoza"

Main Picture Credit: Jub Jub Instagram Acount
Read Next:
Tweeps Identify Trevor Noah's Snake