So by now you might have realised that at ZAlebs we absolutely love knowing who our celebrities are dating.
The more they hide their lovers from us the more we're intrigued in finding out who they are and why they're hiding them - unless their partners are not particularly easy on the eye, then we might understand.
One particular celebrity who has been quite discreet about her lover is former Diski Diva and Big Brother Mzansi contestant, Katlego Mohoadube.
The bubbly TV personality is one individual who hardly shies away from the spotlight, but when she began dating her now boyfriend we not only saw a madly in love Katlego, but it also seemed like Katlego wanted to protect her man from the spotlight. 
And we can't blame her, being in a relationship in the entertainment industry can be tricky, but then again being in any relationship is tricky in itself.
For months Katlego had been teasing her followers with random pictures of her man, hardly revealing his face.  But a few weeks back, Katlego could no longer hide her knight in shining armour and had eyebrows raised when she posted a picture of a gentleman with heart shaped emoji's.
Could this be her man?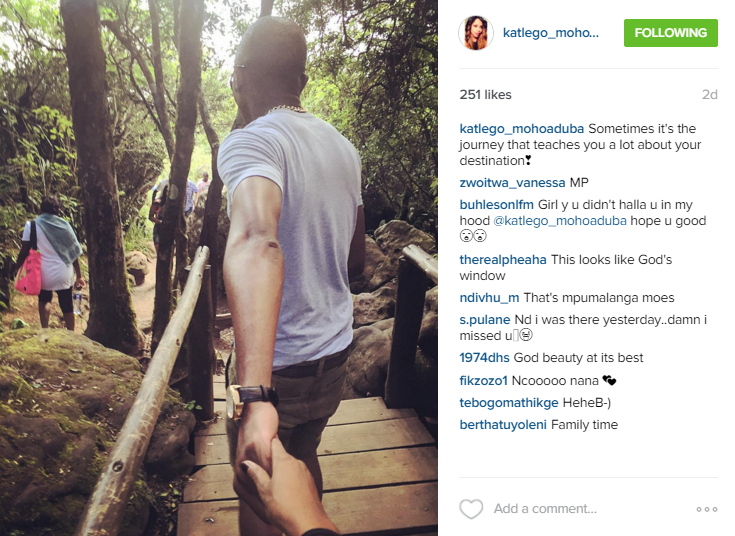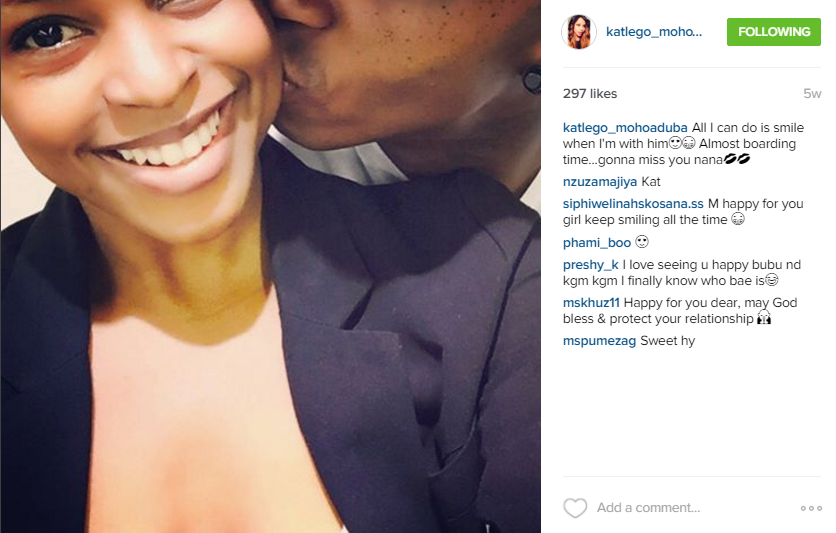 We sure hope so, seeing that he is constantly putting a smile on her face.
Image Credit: Instagram: @Kat_mohoadube.