Actress
and mommy of one
Keke Mphuthi
has expressed her emotions over extras that make every single show that
Also Read:
Pearl Calls For Anele Slander To Stop
Keke
took to he
Instagram stories
to say, "
Everytime I go to a set and see 'background features actors' (I don't like the term EXTRAS I personally find it belittling) I get excited because I was one for 2/ 3 years before things worked out for me. And that reminds me of humble beginnings and to always encourage them to keep going, be genuinely kind and that they are doing great. I am very blessed where I am"


Keke
recently lost a loved one she says that the pain has built her including everyone that stood and prayed with her every single day till today. She is thankful for them.
Keke
has a Showmax movie coming next week Thursday and we are so excited for it. According to Showmax, the movie is about
"a rich matriarch wishes to reconcile with her estranged family before she dies. As her family come to say their goodbyes, they uncover truths that will either bring them closer - or break them apart for good"
The show is executive produced by Minnie Dlamini Jones and her husband Quinton Jones and they also co-wrote the original story.
Watch the trailer of the show below: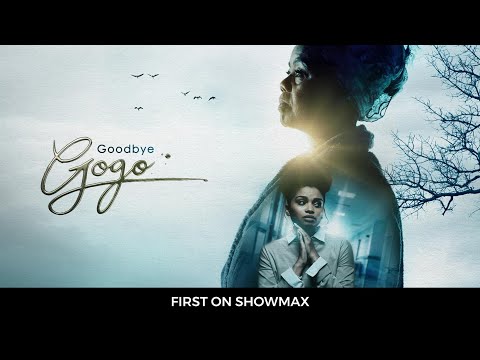 This was Keke's first gig in 2 years after she was fired by The Fergusons.
Taking to Instagram to share the great news, She wrote: "Dear God it's all coming together NICELY!!!! after 2 years of failed attempts, emotional, psychological, physical trauma I FOUND MYSELF AGAIN," she shared.
"But this time THEY NEVER SAW ME COMING or shooting with some of the most amazing people that I genuinely love n appreciate. Bab' @nkosilindani40 I LURVS YOU."
Keke
previously revealed that she lost her last gig because she was pregnant.
Talking about the experience on Twitter, she said: "As I said I have a 28min recording of the meeting we had that confirmed my stay as opposed to me being fired...I was paid till Feb only and yet the contract ends in May 2019. I was so confused, highly pregnant, and now without a job. After I had already gotten a new place to stay and sorting out life as my pregnancy came as a surprise," she tweeted.

She also revealed that she was underpaid and said there were attempts to blacklist her.
"...y'all don't even know half the trauma I went through because of the Ferguson's because I was pregnant and even before then I was earning below the minimum on two PRODUCTIONS I PLAYED LEAD ON... then I find out they trying to get me blacklisted," she tweeted.

Two months ago, Keke took to Instagram to open up about her weight loss journey.

Keke penned a lengthy letter to her body thanking it for trusting her. She said she fell into postpartum depression after giving birth to her son.
"Dear body It's me your loyal and trusted friend...we have been through so much the past 30 years however the last two were very trying for us. After giving birth to the most amazingly beautiful little boy we fell into Postpartum
Depression
and really I didn't know where to start."
She said a lot of things made her recovery journey difficult but her body fought.