The multi-award-winning rapper revealed that he is struggling to log onto his
YouTube
page. "I even came when they gave you the 100k plaque", interjected Mac G. "And now there's issues with the person I used to work with", continued
Kwesta.
"I literally just dropped The Fire In The Ghetto video and I had to open up a new thing. That's now sitting on 400 subscribers."

"Why are they holding your logins", asked co-host, Sol. "I think it's probably a sense of feeling it's theirs. It's being held back right now. Will see what we do about that. In the meantime I also couldn't put out something that I had done that was so dope," answered Dakar.
During the interview, the musician revealed that he used to play soccer before trying his luck as a rapper. He was the captain of the under 13s at Jomo Cosmos. He also had a little stint at
Orlando Pirates.
To our surprise, the
Ngud
hitmaker did not complete his matric. That was another revelation he made during the sit-down.

Here is some important information we learnt from the episode:

On How Nota Became His Manager
"The biggest mistake people do is to agree to work with anyone - In your head, you are the record label and in my head, you are not. But that's how we were working and then fifteen years later you realise or you point out and make it seem like I didn't or have always known that this was the case or vice versa. Doesn't matter. Because you never spoke about it in the beginning, however, you interpret it now is your word against anybody's."
Taking nothing away from the positive impact
Nota
had on his success, the rapper admitted that they were once an incredible team.
"When we were working we were incredible. But I know why it happened like that. I think everyone I ended up having around me was incredible people. I'm also not blind to the fact that those incredible people were around me because I was incredible.
Slikour
and Suagrsmaxx were the only people that I went to and said I need you to get there. From then on I've never approached anyone with that thing."
The Fall Out Between Him and Nota.
"I think 2018. After this monstrous run. I think at that time
Nota
hadn't been to the office in like…well from the top 2018 until 2020 when it got really bad. We had many financial conversations. I was never in charge of anything except what I do in the studio. But I think my fault was that I wanted it like that",
he continued.

"Nota has this idea that I'm his artist and he signed me. I say obviously because he's obviously been saying that. And why I was also saying that is I've never worked with a person that I thought would make me. I didn't approach anyone. I got approached."
Kwesta
believes that could be the biggest misunderstanding between the two.
"I feel like that conversation gets lost in trying to be the first one to say something or the loudest to say something."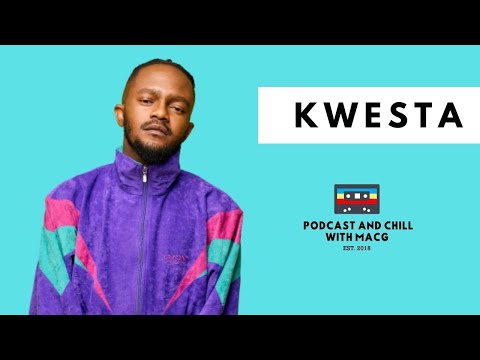 Main Picture Credit: